It's not the worst thing to have to travel to another country for work. Yes the timing isn't usually great. Yes long distance flights suck, especially with a quick turnaround. But getting overseas is half the battle in terms of opening one's mind to new experiences and cultures. So if you have the chance, regardless of where it comes from...take it. As mentioned in my post about Rio, I was able to turn this work trip into a mini break weekend in Rio prior to flying to São Paolo for a conference. The majority of the time in São Paolo was spent in a dreary conference room but I was able to enjoy two dinners outside of the hotel and the equivalent of about a day of exploring prior to flying out in the evening. In that time I was able to eat some heavenly gnocchi, discover my favorite museum to date, explore a huge food market and see some killer stained glass. Not too shabby.
DEETS
Locations: São Paolo
Length: 3 days
Lodging: Hotels
Transportation: Taxi, Driver
Companions: 1 beautiful mother
STATS
Cost: $$
Getting around: Moderate
Get by on English: Easy
Friendliness: High
Food Variety: High
São Paolo is hands down a concrete jungle. When you land, the approach is legitimately 30 minutes of buildings. There's no, here's some open fields or a forest and then bam!...rising out in the distance is a city. São Paolo is city all the way. It's the very populous, financial capital for Brazil. I came here once during grad school but being that we were in a group and a good portion of the trip was spent in Piracicaba, northwest of the city, all I remember of São Paolo was mass quantities of food (think giant churrasco lunch buffets), and hanging out at a couple cool bars including one crazy night at Love Story (which I am strategically skipping over)...along with being taken aback by how many buildings there are. This time I was determined to see a bit more of what this city has to offer...as much as can be done in day anyhow. Here's what I discovered.
The city attempts to put lights on any unsightly, tall, metal structure. It works though! Makes things looks more attractive. Also, São Paolo is very hilly. We stayed at the Tivoli São Paulo - Mofarrej which is a very nice hotel. It's in the Jardim Paulista district which is a fancier neighborhood with tons of shopping (including high-end shops on Rue Oscar Friere), restaurants, bars, etc. It's also one of the highest areas altitude-wise in the city. Walking around you get a sense for the hills. The neighborhood is also home to the São Paolo Museum of Art in walking distance, however I didn't have time to make it there. From what I understand it houses an international collection that's worth a look and I'm kind of bummed I didn't get the chance. In general, this neighborhood is a good, safe choice in terms of a base. It was nice to be able to have so much in walking distance, especially because I was working so my Mom had things to do during the day.
The hotel had a pretty good, modern tapas restaurant on the 23rd floor called Arola Vintetres which had great views of the city. The breakfast buffet on the other hand, had nothing on the Copacabana Place in Rio. The bar on the bottom floor had character and was good for a quick bite. This hotel also has a pool outside but the bar literally looks out onto it with tables outside, so I can't imagine anyone being comfortable using it while there's a conference going on. Something about groups of people in suits a couple feet away while you're sunbathing... Also the bottom of the pool is orange! Unique while also making the pool look like mud water. Make sure you get a room away from the elevators and this hotel gets a thumbs up from me.
In any large city, but especially internationally...restaurant rating apps are not usually helpful. Yelp never ceases to amaze me with the restaurants that are highly rated by people living there. Sometimes you can get a bit of direction, but most of the time I find it's a disappointment. A lot of times places that are popular are in reality gouging, shitty tourist traps. Trip Advisor can be a little better but I once saw a Pizza Hut ranked in the top 10. Point being I'm leery of these resources and try to look in other places for info on good eats...Lonely Planet does a good job and if you can find a local you trust, that's usually the best route. A big portion of what I love about traveling is trying new, delicious food so if I waste a meal on something terrible...I'm bummed.
São Paolo is no different. We had one terrible Japanese steakhouse meal (which was ranked very highly on yelp), and one delicious Italian meal which we found in a book in the hotel about the city. There were no ratings on this place or some of the others listed in the book, but we researched further online to pick a winner.
The Japanese steakhouse is called Shintori. We were looking for something different because we had dominated so much Brazilian food already in Rio. We searched in walking distance from our hotel and chose this (ranked 3rd). The sushi menu was not impressive, the food was bland and overcooked, the sauces they give are meh, the salad has no lettuce leaves in it...all around it's pretty sub-par. I don't recommend.
The Italian place we found hit the spot. It looked like a garden inside with a sun room on the front end of the restaurant. That section was packed so we sat in another section...but with a reservation I think the sun room would make for a perfect dinner ambiance. We ordered some pizza to share and a couple pastas. The pizza was ridiculously cheesy. The crust took a backseat (or nonexistent seat) but the sauce was good. It definitely is not the best pizza in the world but it satisfied the craving we had. My pasta was good...but my mom's pasta was SO GOOD. She ordered gnocchi, which were so soft and covered in a beef, demi-glace type sauce that was absolutely delicious. Traditional gnocchi? Definitely not. But I took one bite of hers and pushed my pasta aside. It was so good I tried to convince her we should go back before we left but we didn't have time! It's probably pretty transparent at this point that I'm rating this restaurant solely on my mom's pasta. The restaurant is called Maremonti and you should go there and get the gnocchi immediately.
Beyond eating (even though that is the best part, let's be honest) we were able to hit up 3 main touristy stops, along with some quick souvenir shopping in mall near our hotel, prior to flying out.
São Paolo Cathedral. (Catedral da Sé)
This is a humongous (we're talking 8,000 person capacity) solid marble, Roman Catholic church in São Paolo. Apparently it also includes an enormous, and from what I can tell very cool, crypt below which you can tour for a small fee (entering the church is free). My prep skills failed me here because I did not know about it until now (which sucks)...so if you go you should definitely check it out but then don't tell me about it because i'll be jealous. Both the stained glass and cavernous ceiling in this place are amazing. We finally caught some sun which was perfect because let's be honest, stained glass isn't nearly as cool if there aren't rays of sun pummeling it! There is also a little palm tree lined square the church is facing which is pretty. While this is totally worth seeing, I will say it was the first time this entire trip I felt the need to keep my guard up. It was a bit sketchy outside the church. Our driver (we used one of the hotel drivers like we did in Rio for ease on our one day tourist fest) told us he saw someone get mugged and pushed down the stairs near the church. Don't freak out! I'm only tell you this so you can be a little more vigilant around this church...don't be completely unaware, staring at your camera and waiving dollar bills around. You'll be just fine. We had no problems and again, it's totally worth seeing.
Mercado Municipal de São Paolo
We were planning on going right from the cathedral to Pinacoteca, but our driver suggested we check out this place first. It's a large city market containing tons of stalls selling all sorts of fresh food items as well as little restaurants scattered throughout the main floor and on the second floor terrace. Markets are one of the coolest things to explore in a new city in my opinion...also it was lunch time and we were hungry so this was perfect!
The restaurants in this place seemed to have two common themes, big sandwiches full of mortadella and gigantic pastels. We found out one of the more famous spots to eat is called Hocca Bar. Apparently Anthony Bourdain ate at Bar do Mane on one of his No Reservations episodes because Hocca was too bumping and I'm not surprised! There are numerous locations for Hocca Bar in the Mercado but we headed to the terrace location with hopes of finding a seat....no dice. It was packed! Most places were packed but Hocca had a 30+ minute line just to sit. Luckily there was a to go bar so we decided to skip the line and eat in the car. They give you a number when you order and you get to see these guys turning out sandwiches like there's no tomorrow while you wait. Pro tip: make sure you know what you are ordering. When we finally got to the car, food in hand, I discovered that what I thought was supposed to be a junior version of their most famous sandwich was actually just a pile of plain mortadella on bread. Mortadella isn't my favorite so it was nothing to write home about. The other sandwiches looked delicious, drowning in cheese and other toppings. My mom's pastel was literally the size of her head with a nice flaky exterior, but it also had a ton of onions in it which wasn't expected...she hates onions. It wasn't our best work to say the least and as someone who loves new food while traveling, I was kicking myself with disappointment for my ordering fail. At least our bellies were full, right?
Pinactoteca do Estado de São Paolo
I'm in love. Pinactoca do São Paolo is hands down the best museum I've visited to date. I'm going to spend the rest of this section trying to show you why.
1) It's beautiful. I'm talking, if I had the resources to do so, I'd want my home to look like this beautiful. There are parts of the museum that are open air, it has plenty of sunlight, there's exposed brick everywhere and oh by the way it neighbors a beautiful park in case you're in the mood for a stroll after you fill your brain up with art.
2) It's completely manageable. Have you ever been to a museum where you feel you need a week to even make it through one arm of the place? It's overwhelming! I always wonder what I may have missed. Not at Pinacoteca! It's the baby bear equivalent of a museum. Just right.
It has range. Torn between a more traditional museum and a modern art museum? Have no fear, Pinacoteca is here. It has both! We entered the museum to a cool light installation in the distance. The main floor (which I believe, is known as the Estação Pinacoteca) houses a variety of installations, as well as modern and contemporary art. This genre is usually hit or miss for me but this museum had such a great collection of different mediums. It was unlike anywhere I've been and presented in such a great way.
For example, I could have watched this video installation called A banda dos sete (A Band of Seven) by Sara Ramo for an hour. It involves kind of creepy but entrancing music and a loop where the "band of seven" emerges from behind the wall in different configurations and with different music based on the instruments of the group members. Awesome.
Here's some more of the modern/contemporary art.
Not your cup of tea you say? You're more into sculpture? Well you're in luck because there happen to also be sculptures scattered throughout the museum.
As you move to the next floor, each room leads you through a different time period...all with captivating and beautiful art work. It was a very cool way to organize in my opinion. I was introduced to artists I'd never heard of before. For example I realized that I'm completely enamored with José Ferraz de Almeda Júnior's work. This guy died in 1899! His shit is amazing!
There were so many other fabulous works of art. Like A Roman Slave painted by Oscar Pereira da Silva or Crianças (Children) by Karl Ernst Papf. So many in fact that I'm just going to include a bunch of pictures to round this post out and hopefully inspire you to want to visit this phenomenal museum if the chance arises.
One last thing before I do. I want to warn you of one thing because my mom scolded me for it (you're never too old to be scolded by your parents, am I right?). We were moving room to room, soaking it all in. I was enthralled...fully engrossed in what I was seeing when I came upon a section where they were profiling a noble family from when Brazil was still part of the United Kingdom of Portugal, Brazil and the Algarves. I was marveling at the detail of these documents and moving along from portrait to portrait when I get to this.
Ah! Man, João VI was either hated by the royal painter or was one very unfortunate looking guy. I couldn't help but laugh...in fact I couldn't stop laughing and then my mom scolded me because she's the nicest. This guy endured a lot of conflict back in his homeland of Portugal and in Brazil during his rule, however he was credited with helping to create the foundation for independence as well as numerous institutions in Brazil. Looks aren't everything people! Now you're prepared for his mug to creep up on you so you won't laugh and look like a jerk in front of a bunch of strangers like I did. You're welcome.
Alright...here come the pictures. This museum really moved me. It warms my heart to think about it still. A place with such character and a truly unique collection of art. That's a fabulous thing.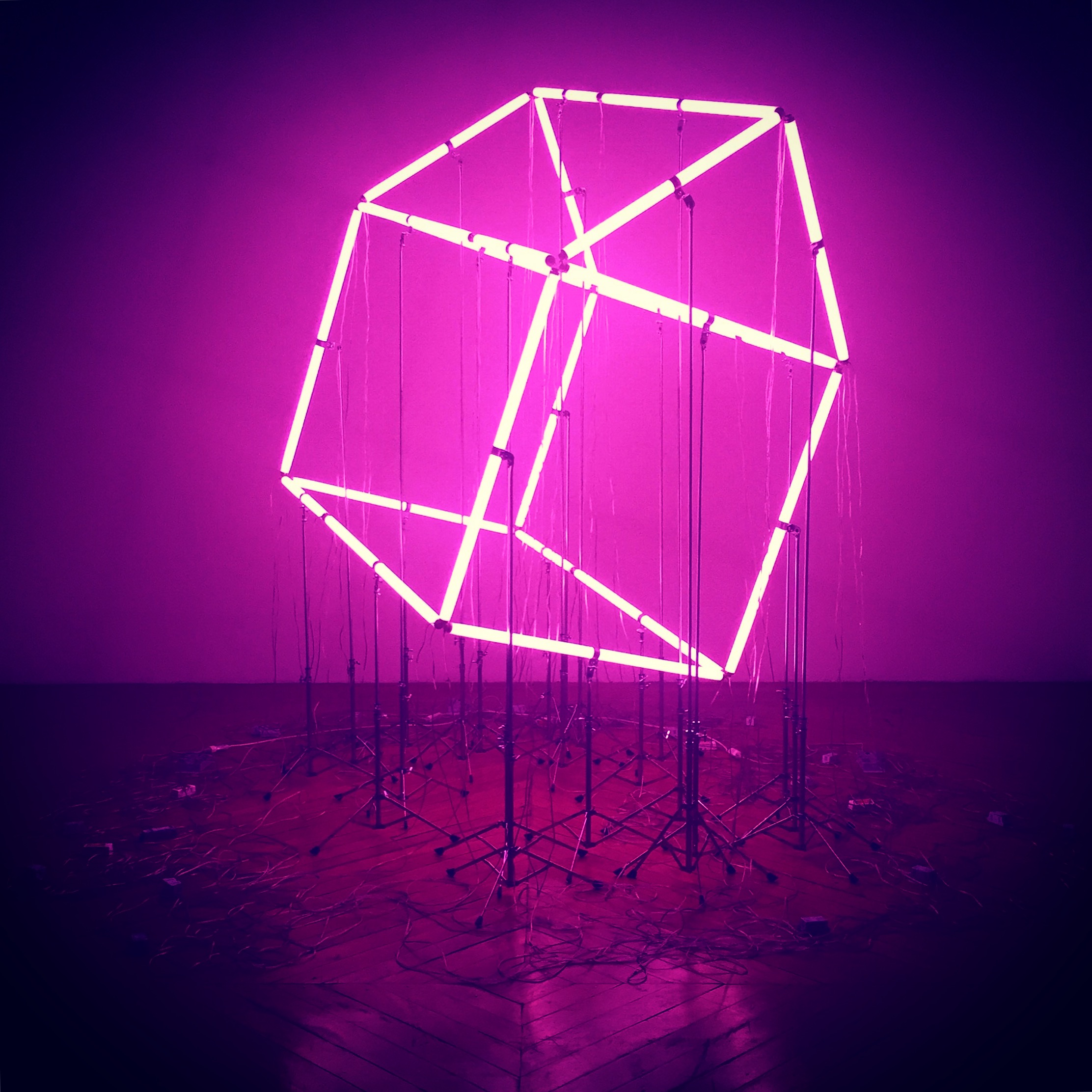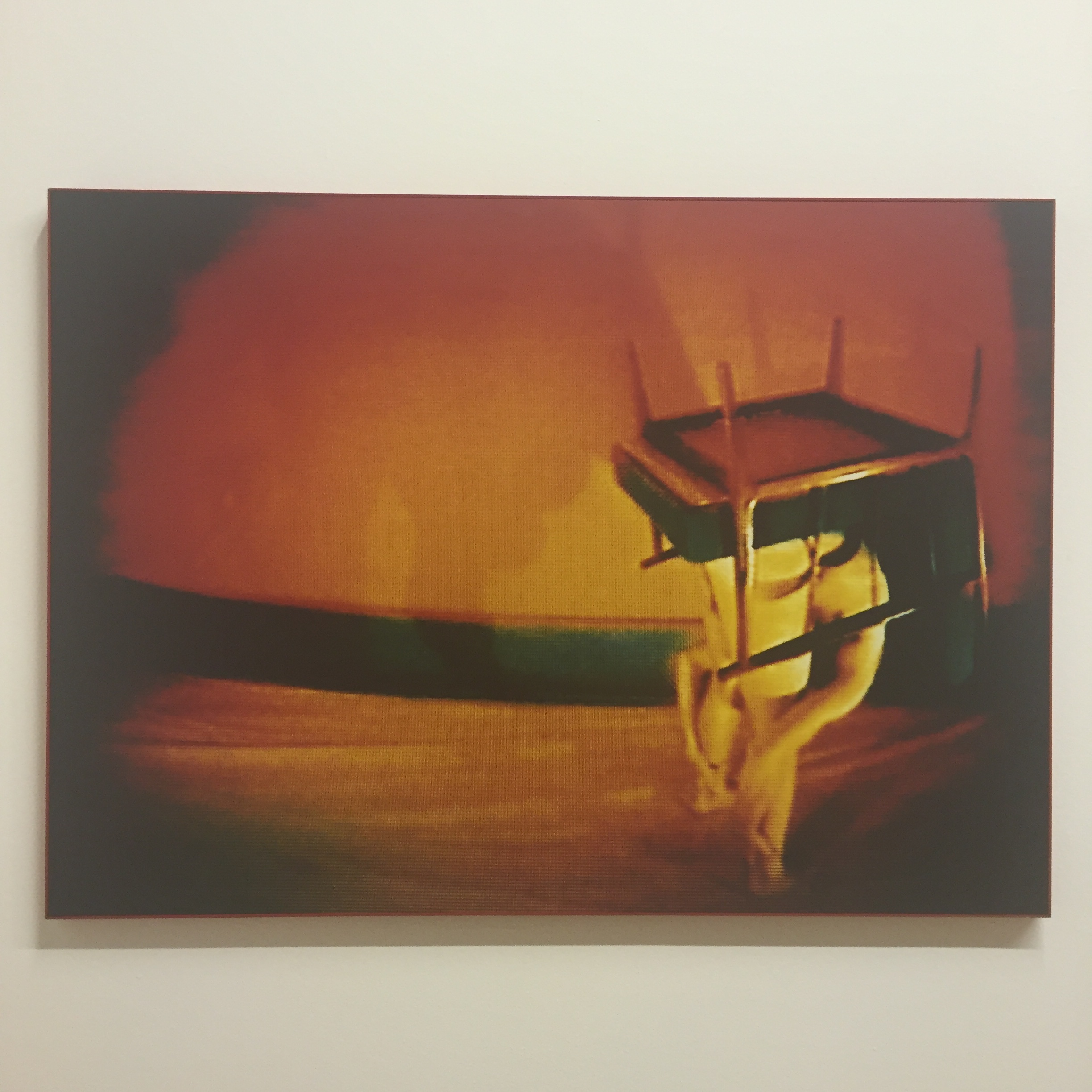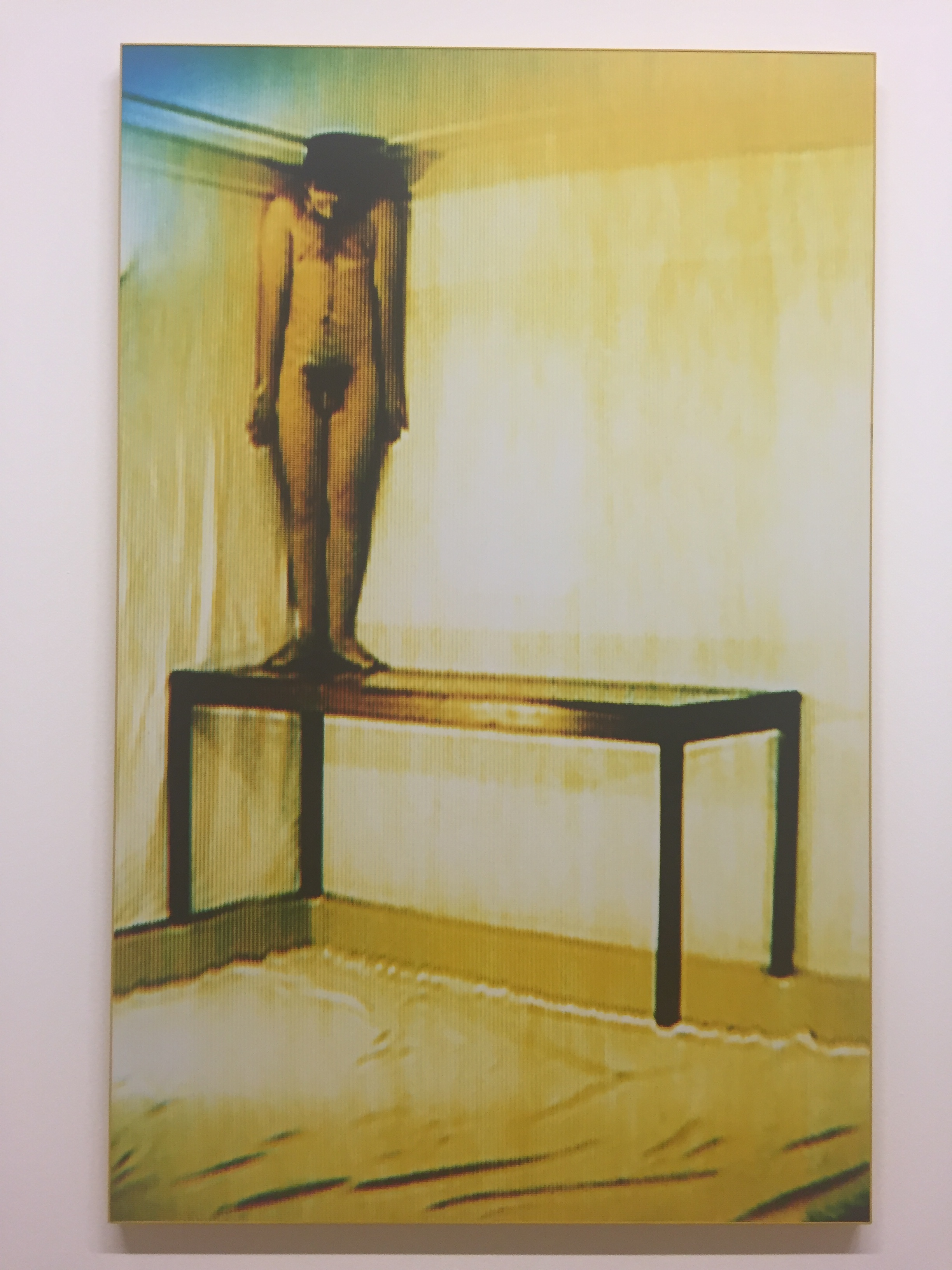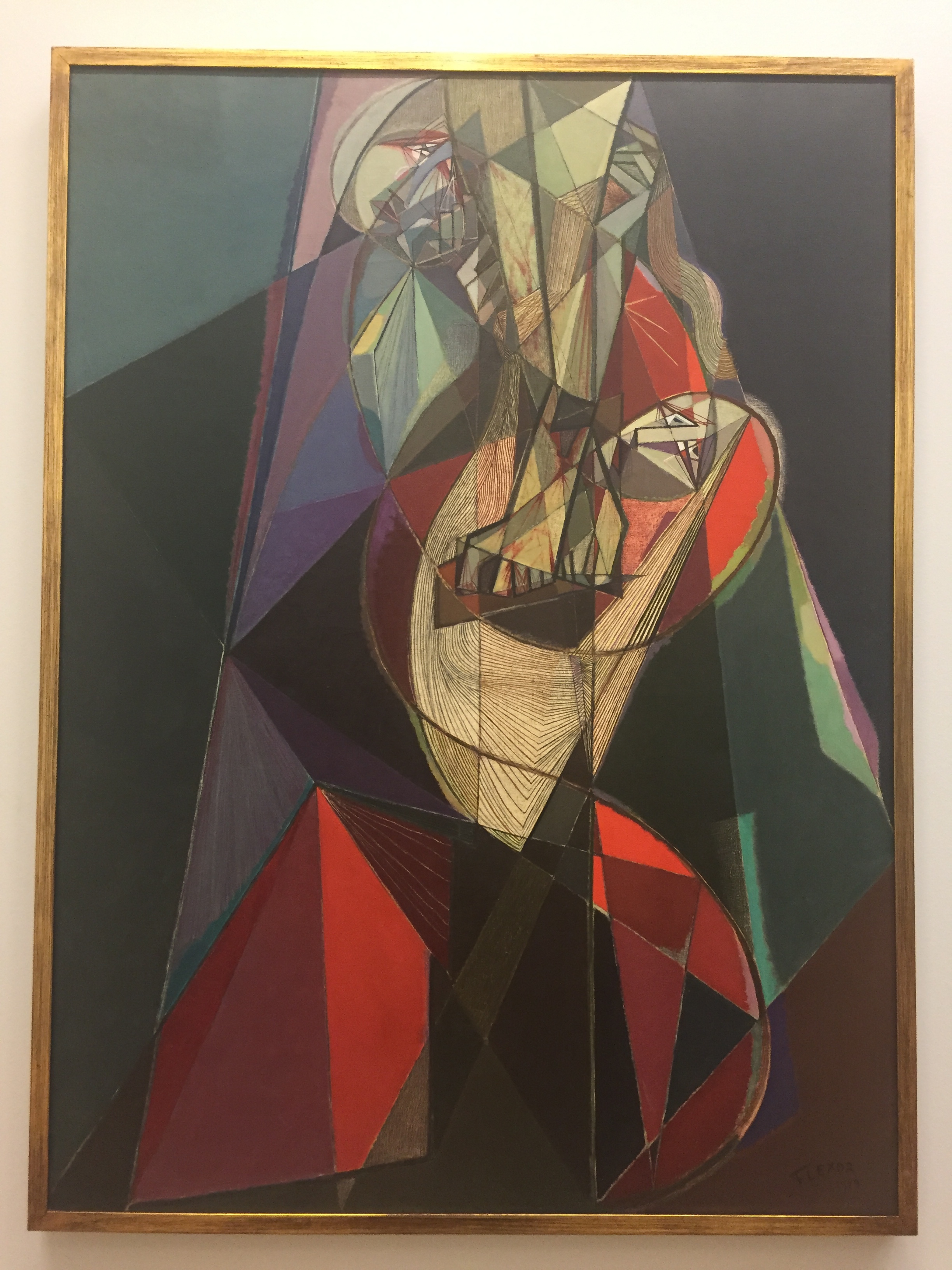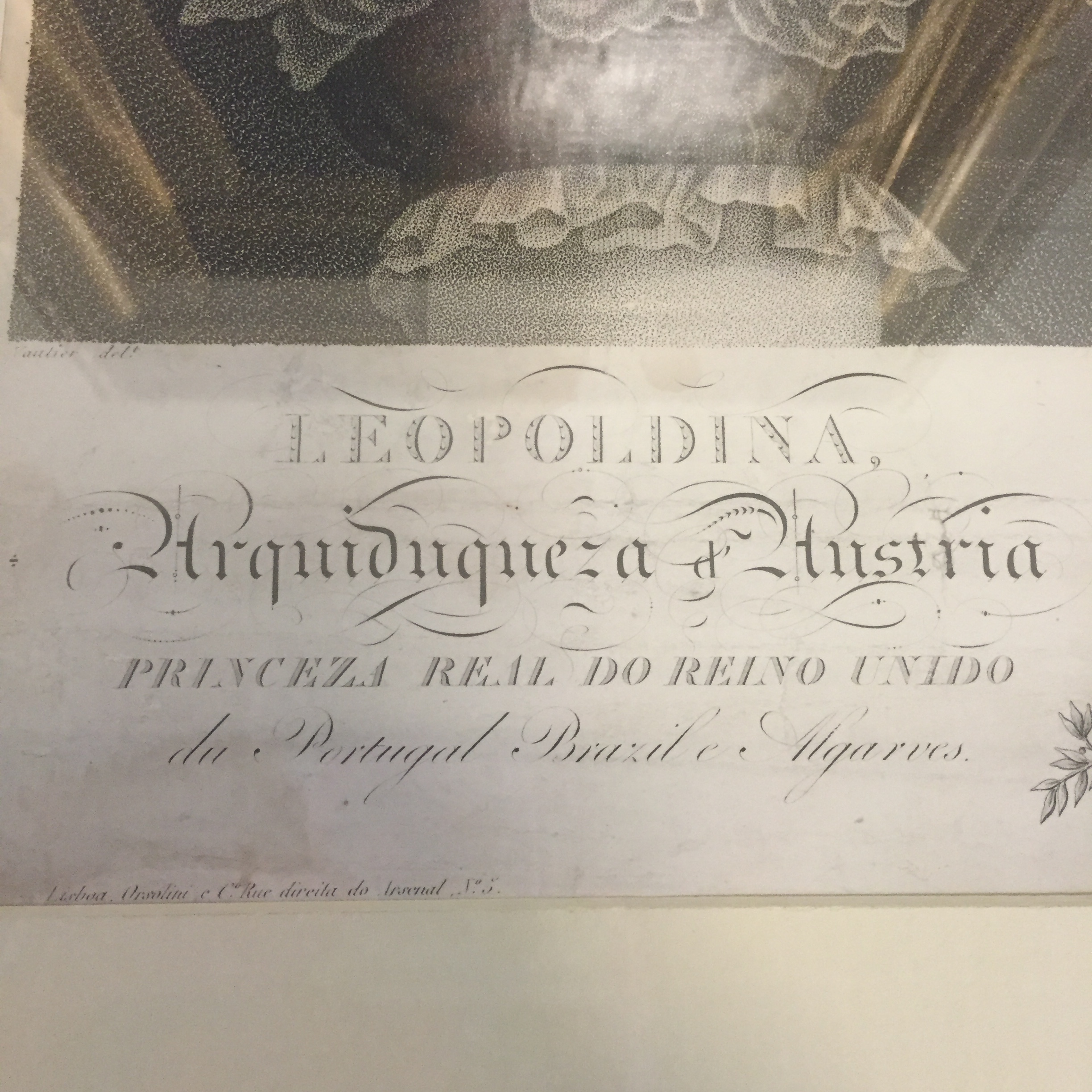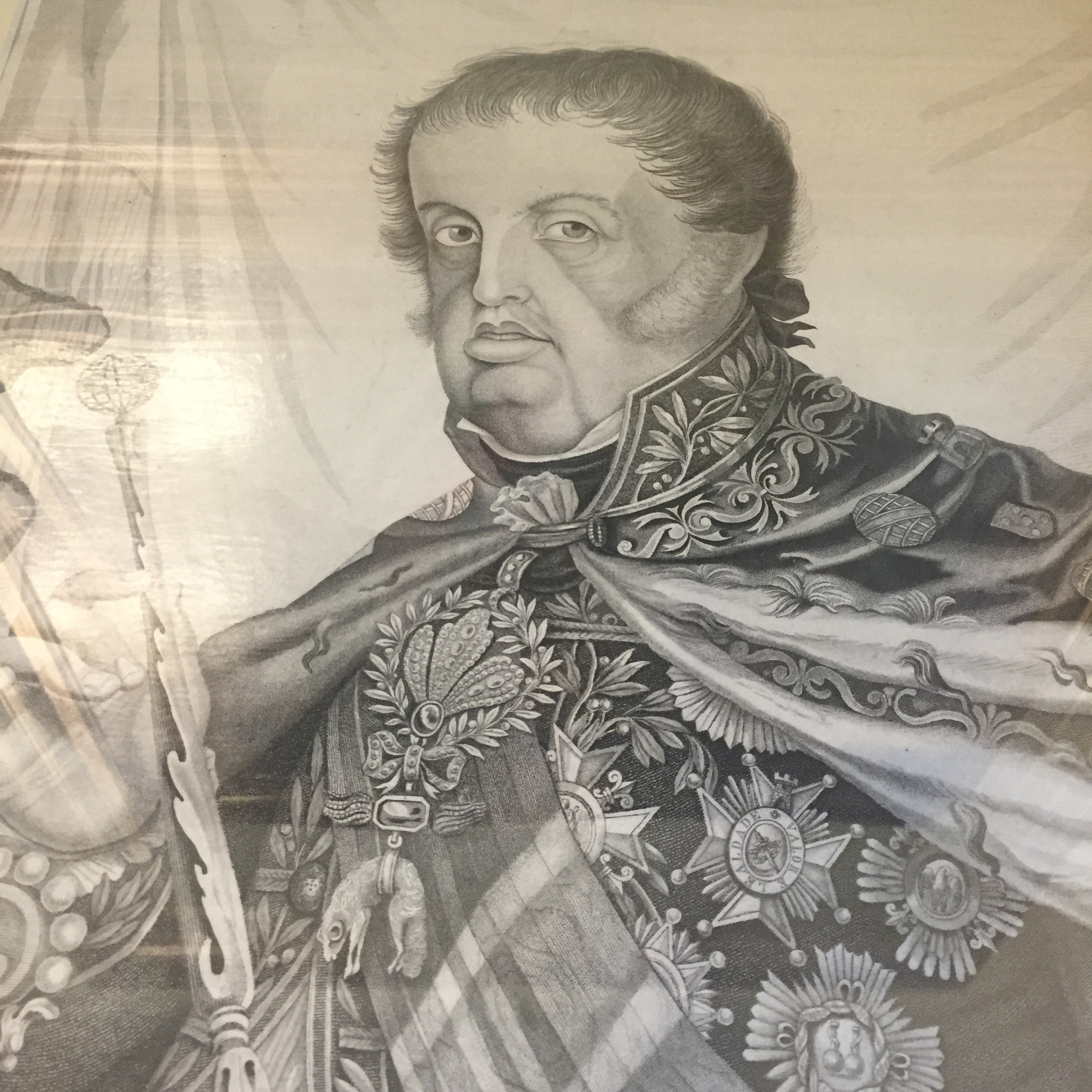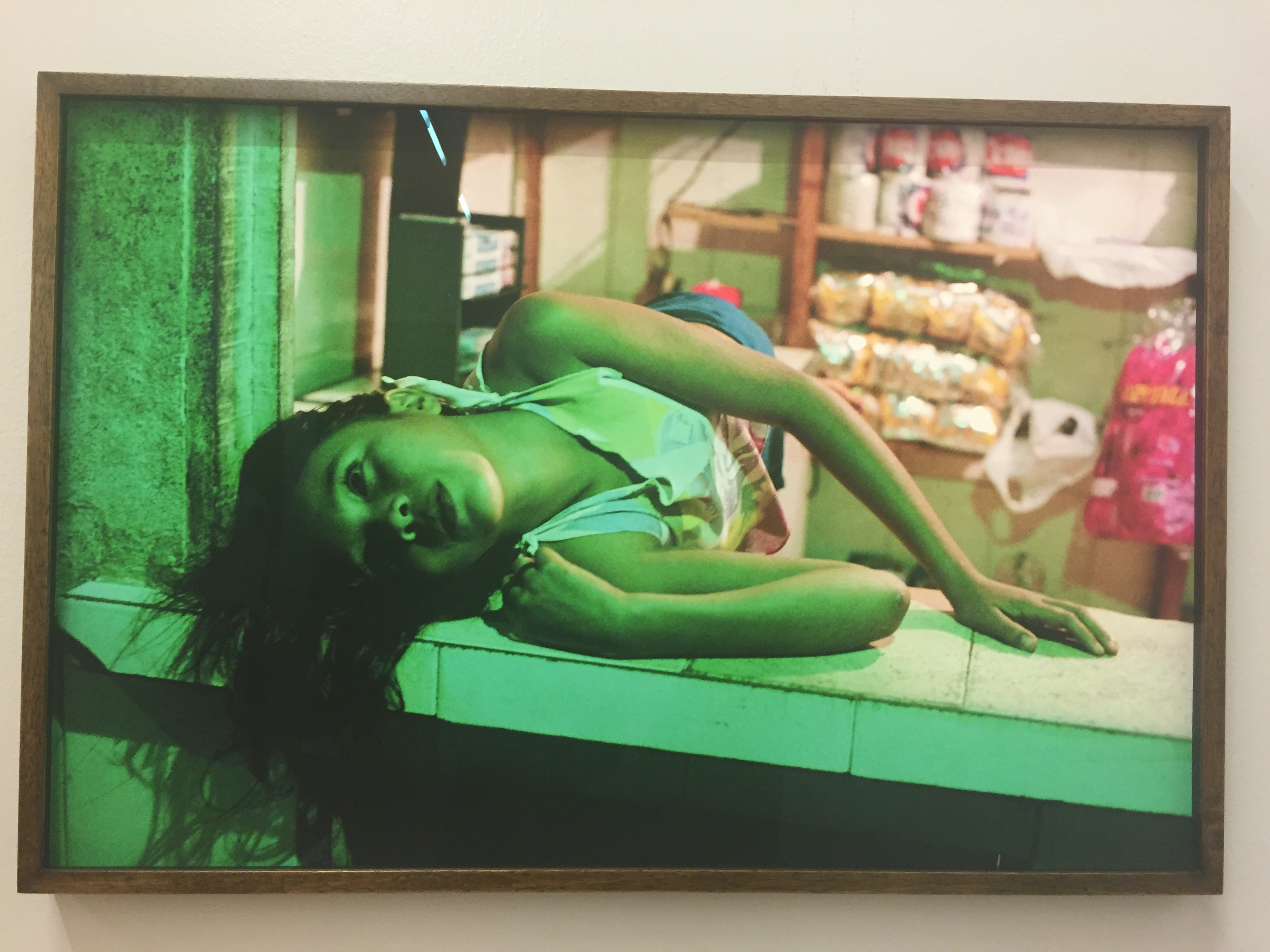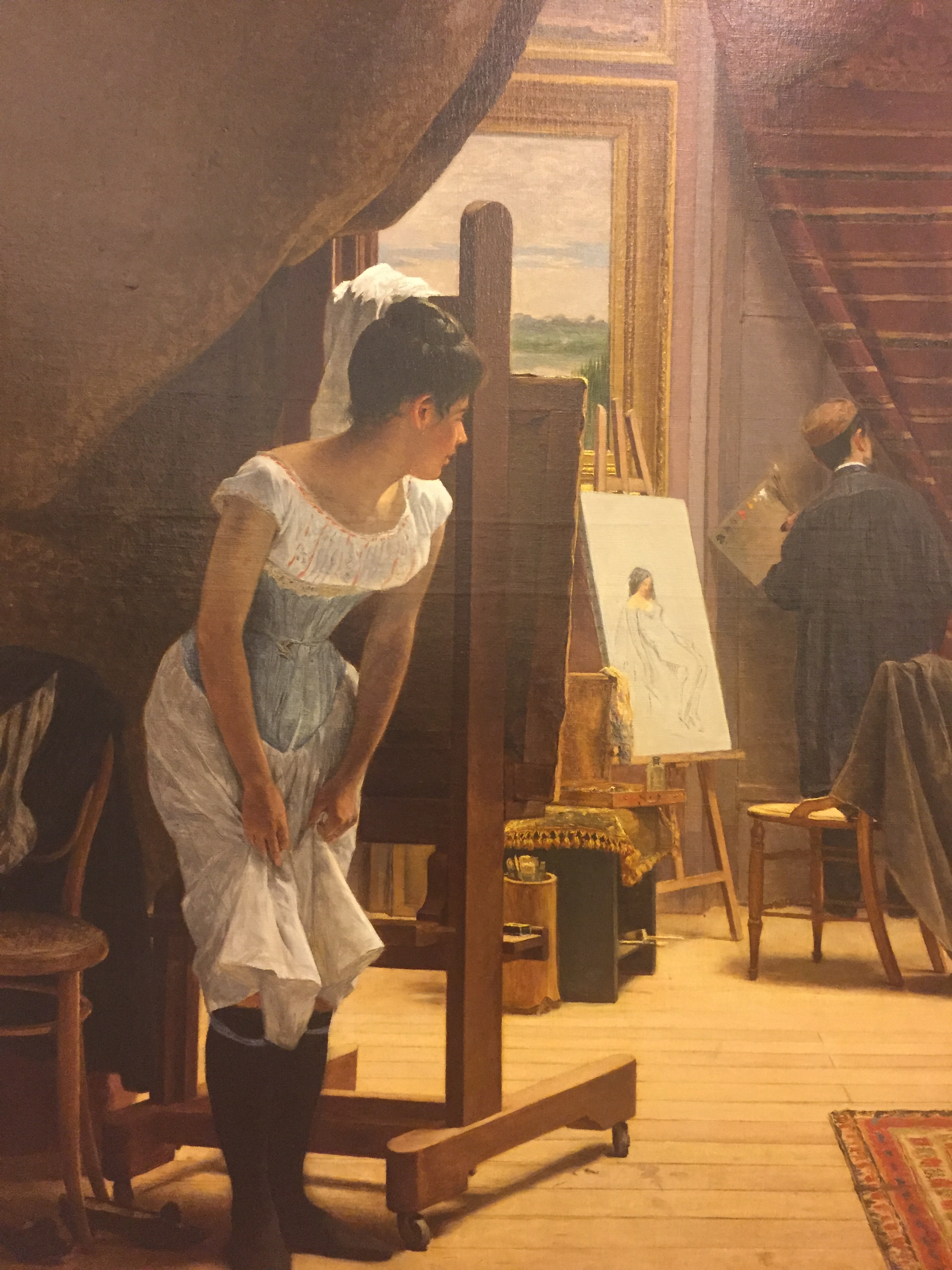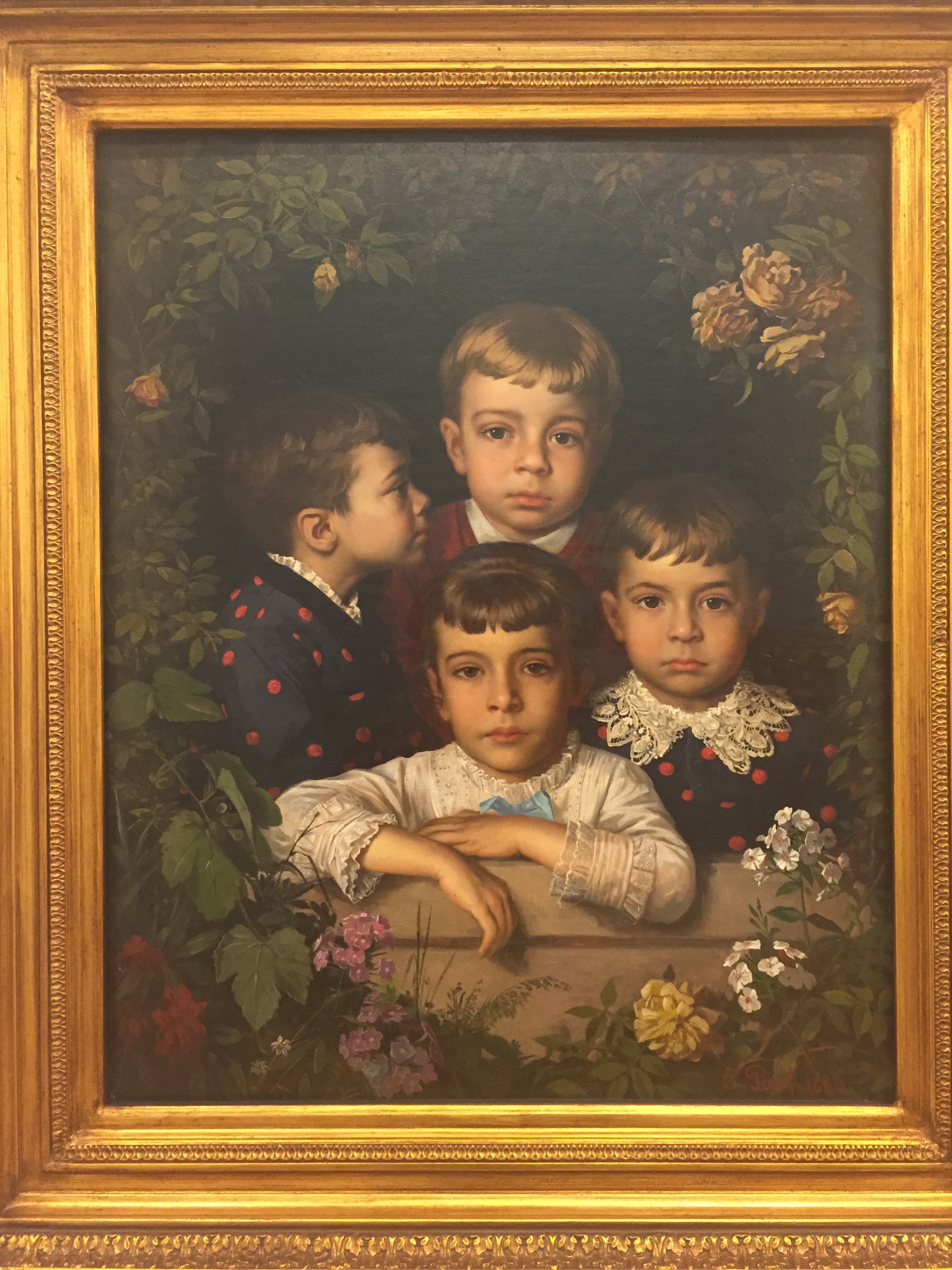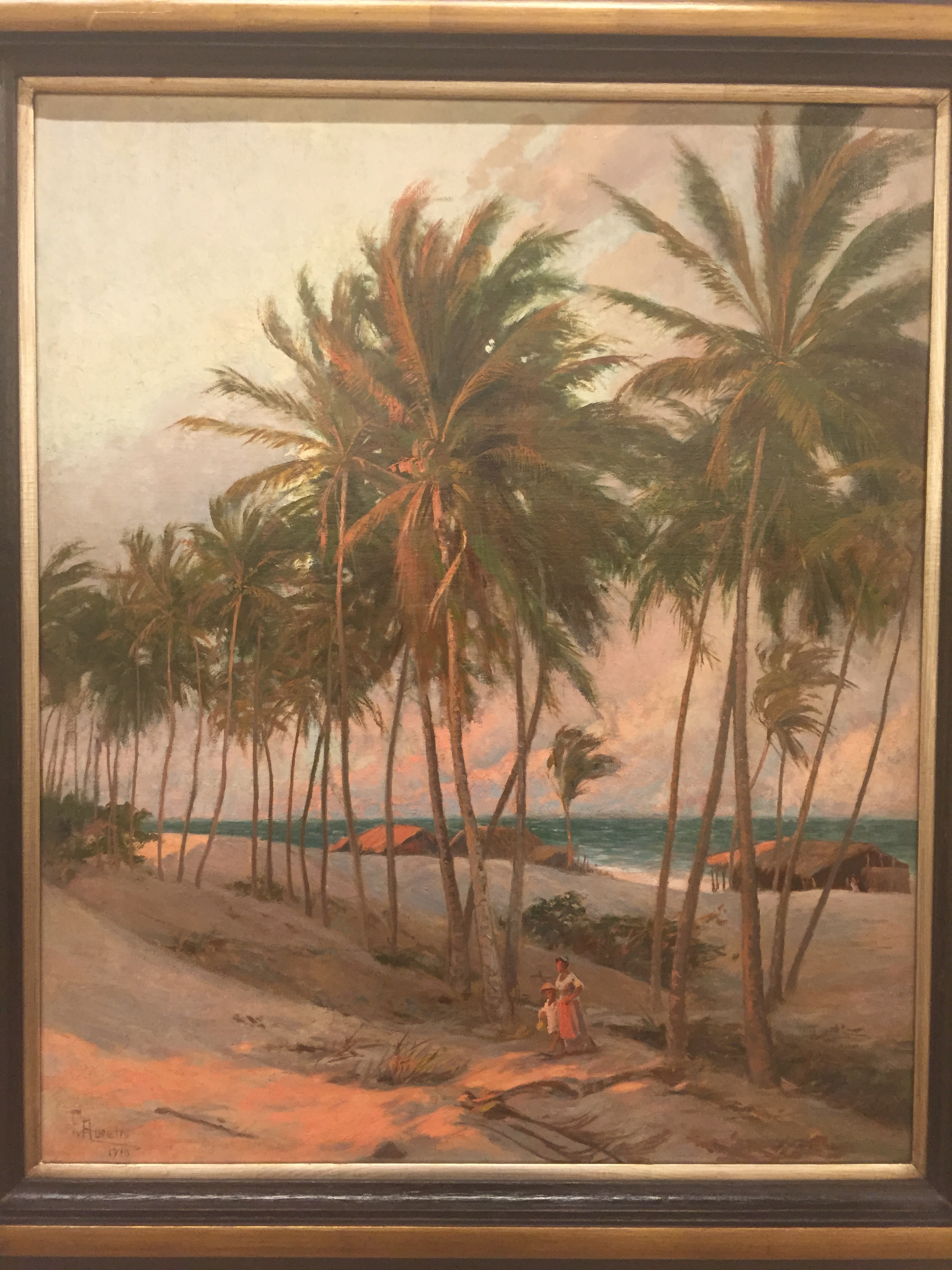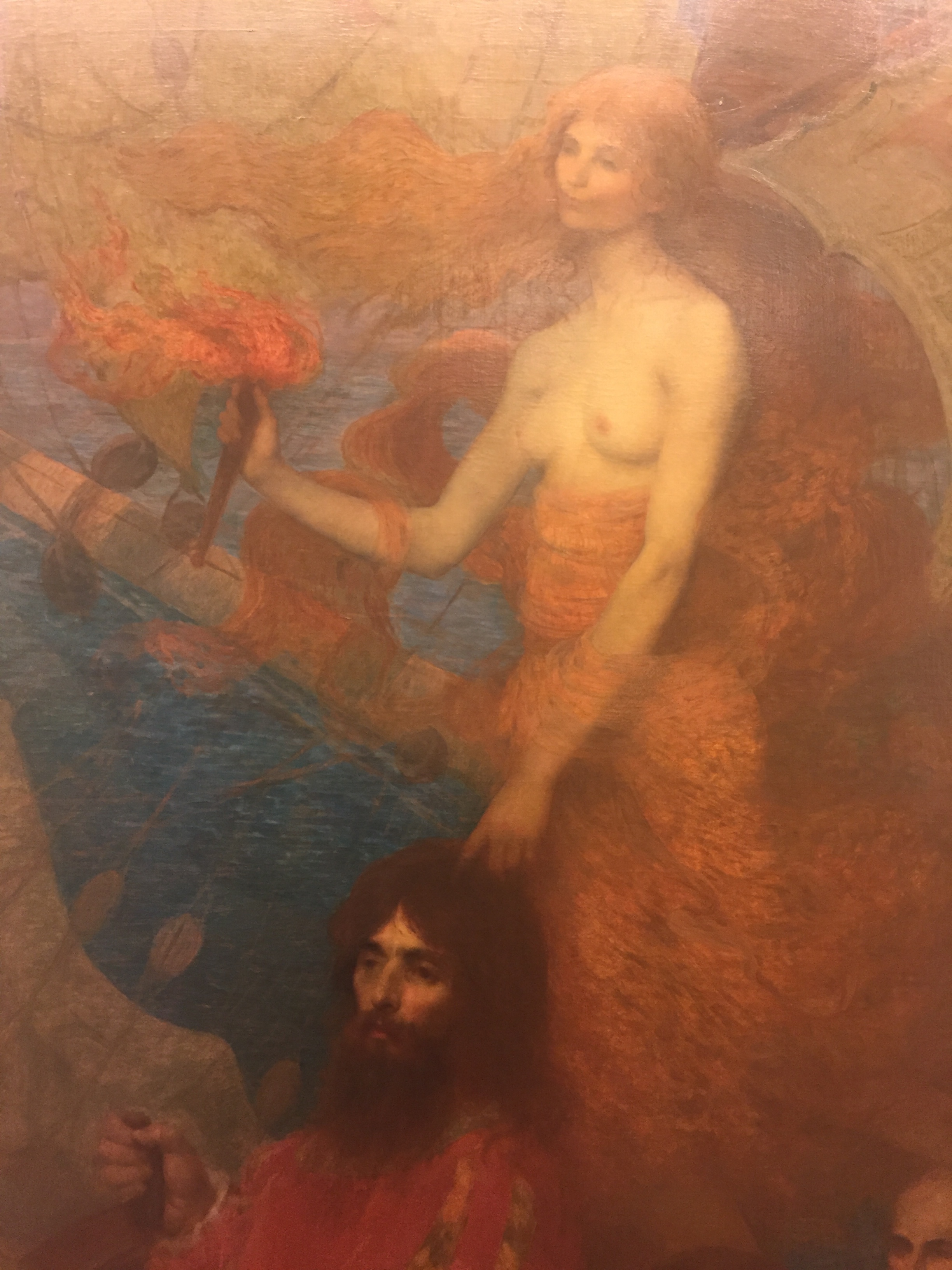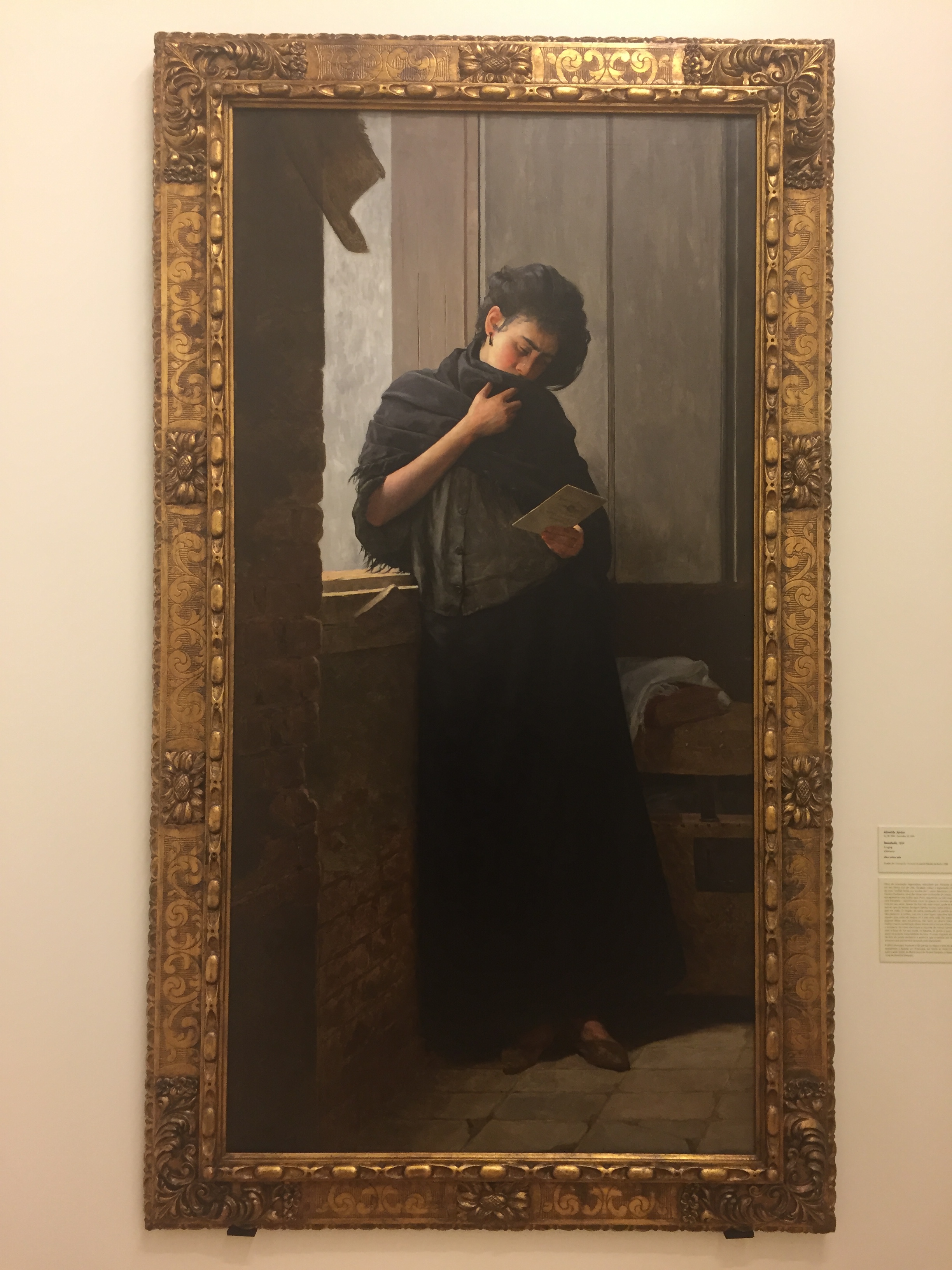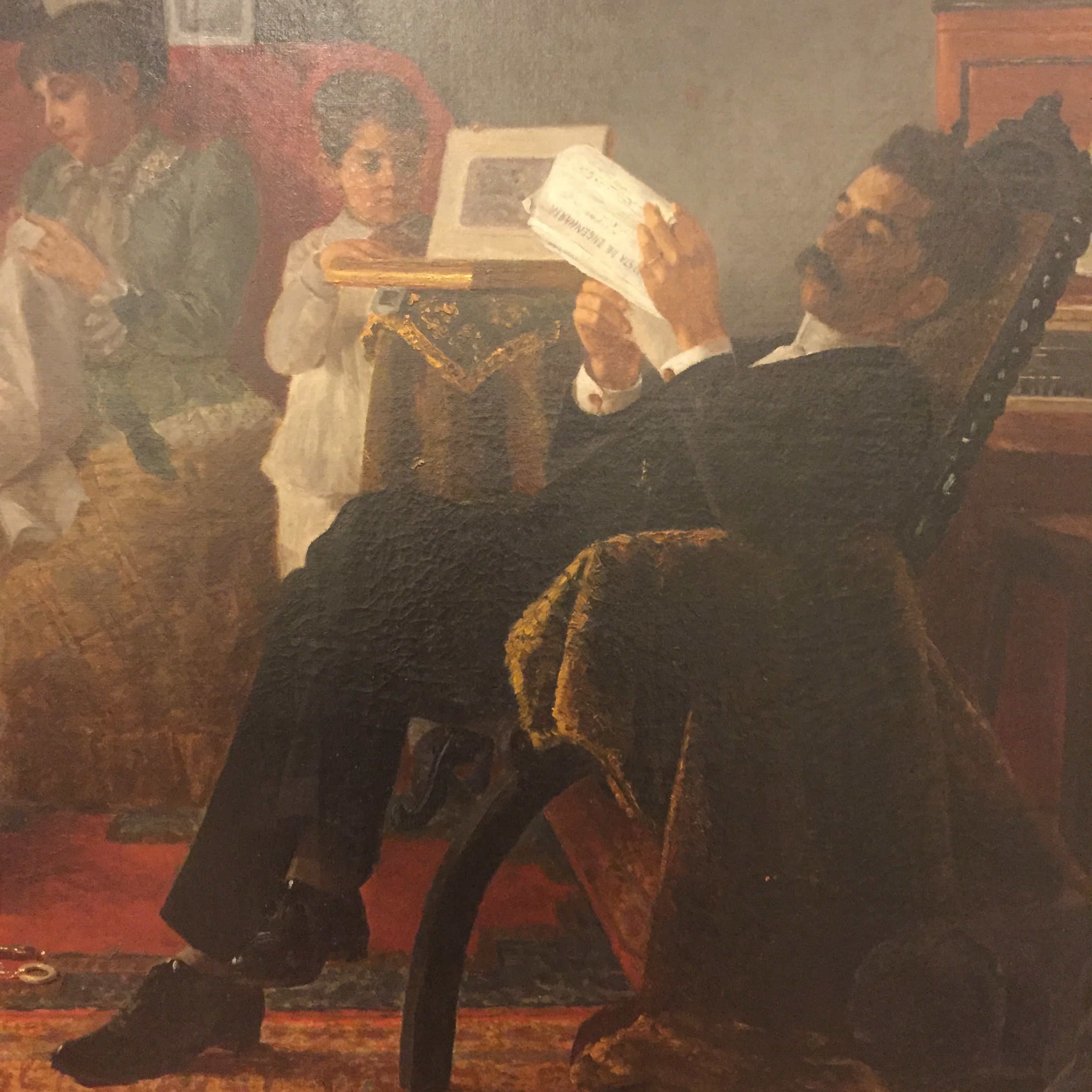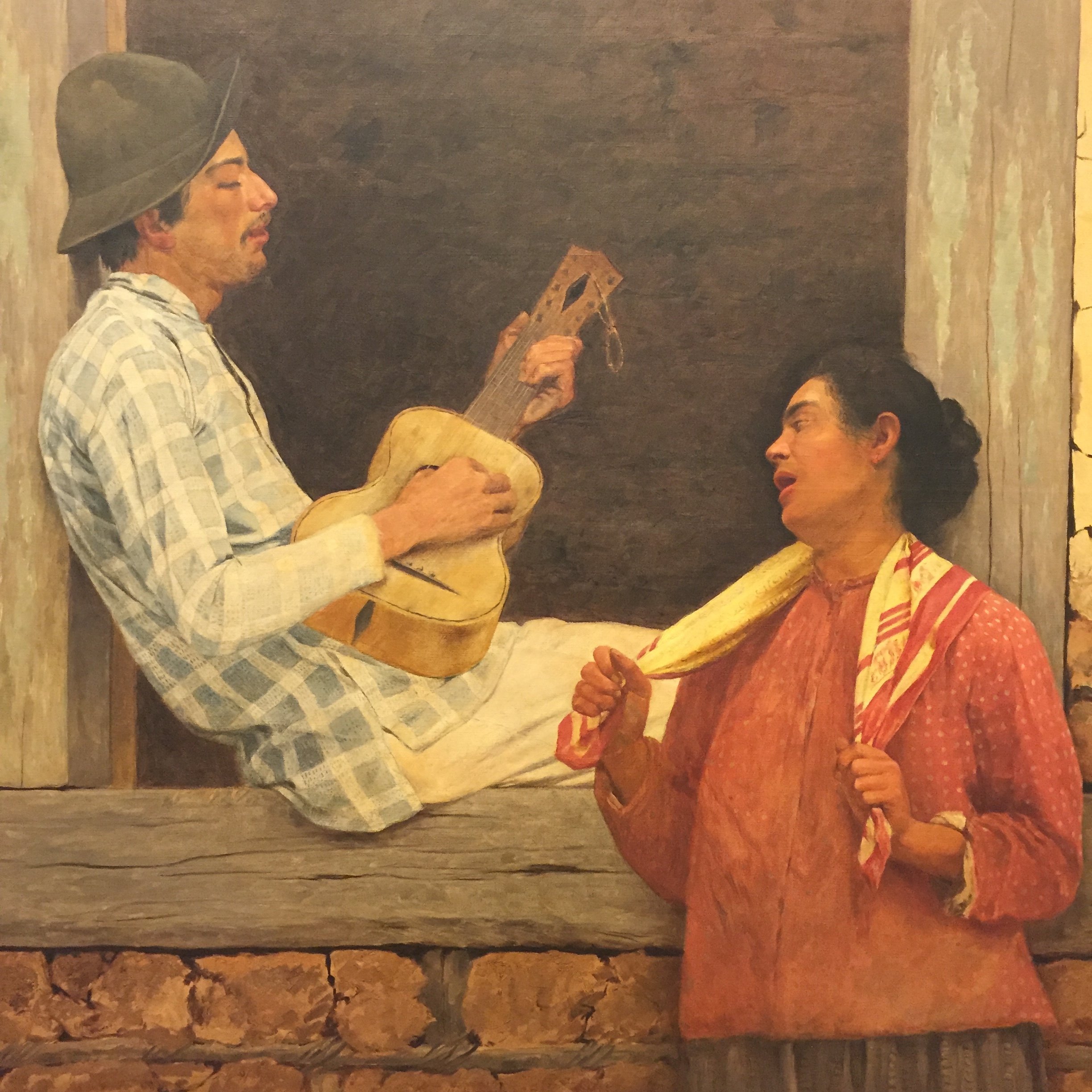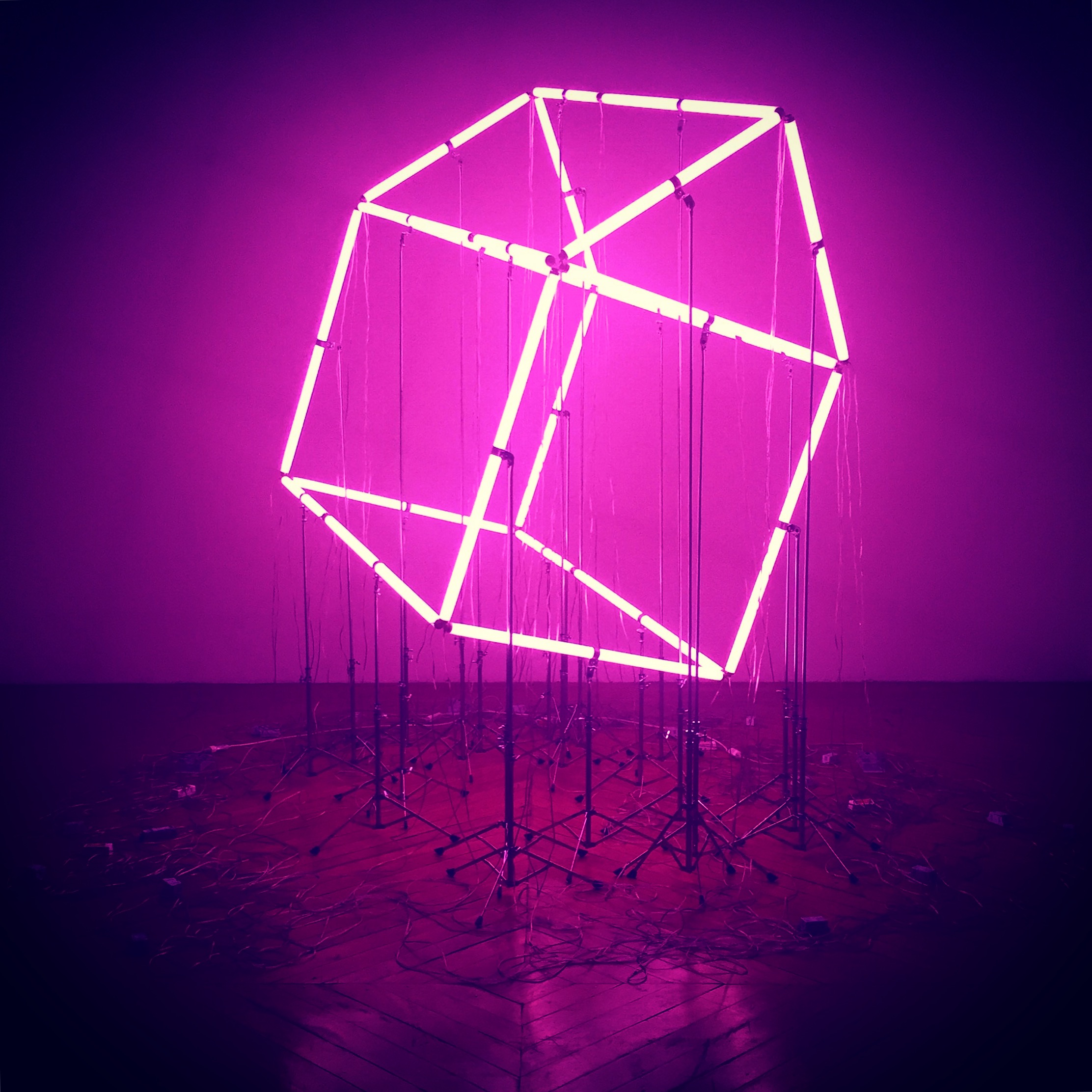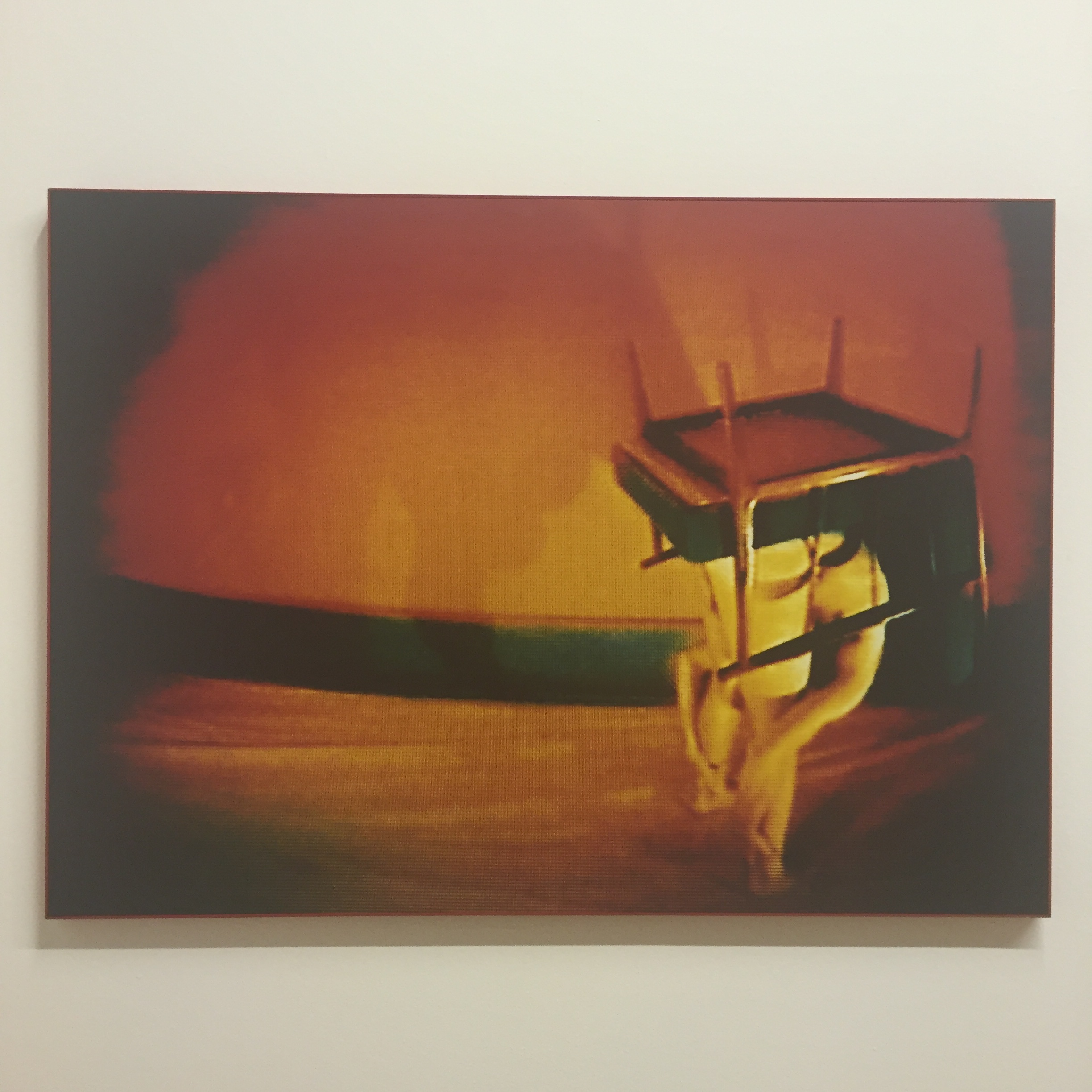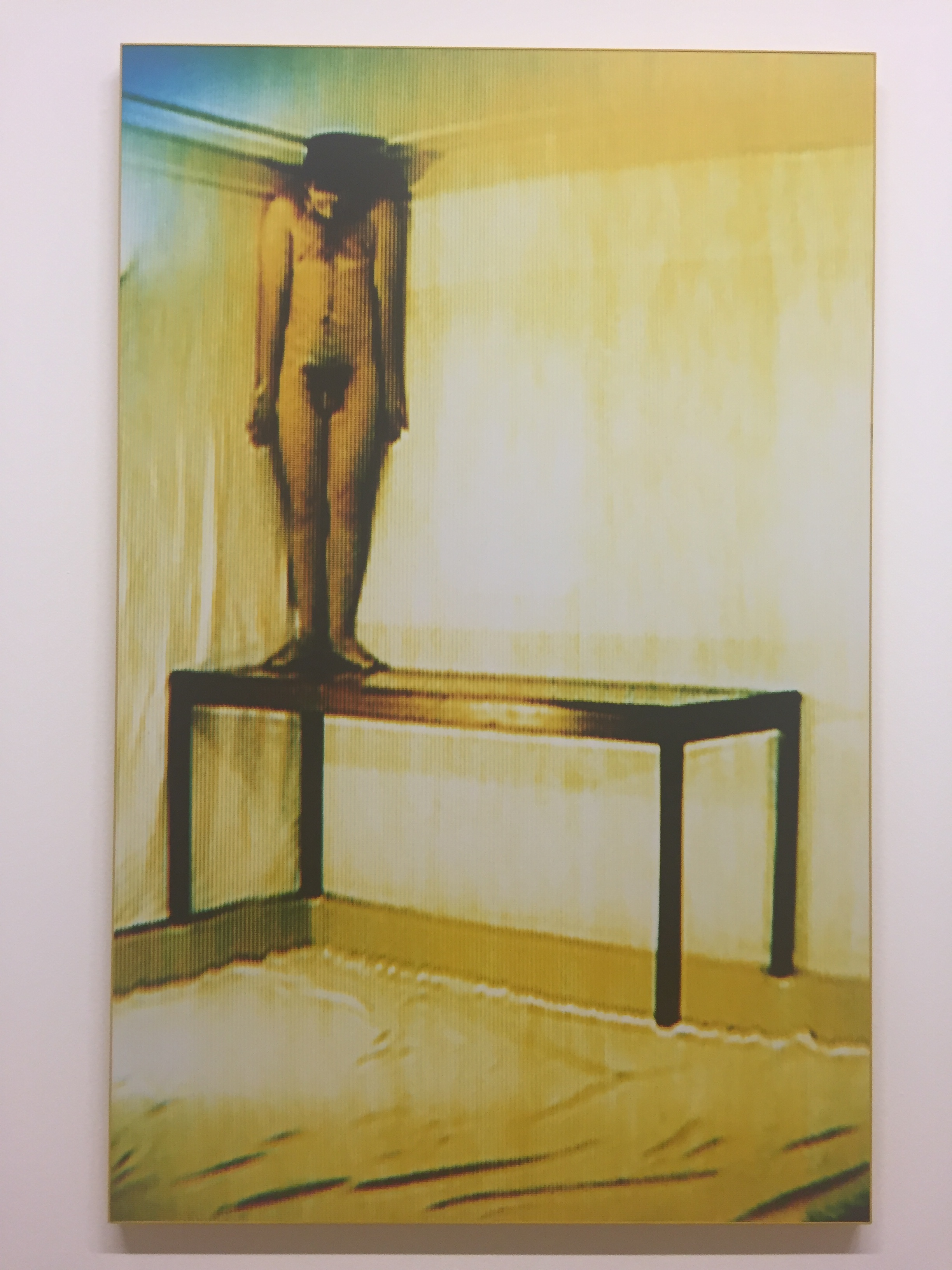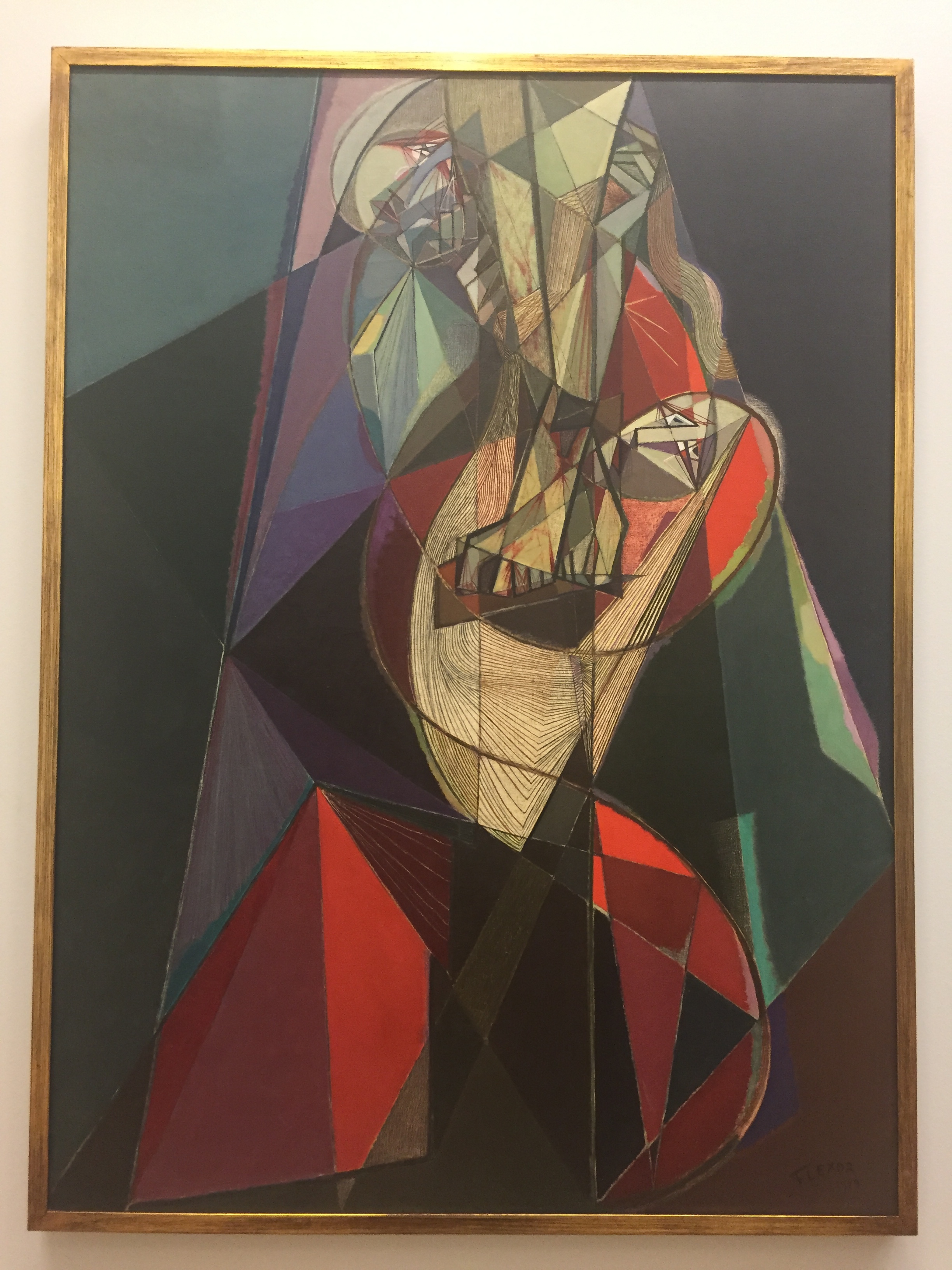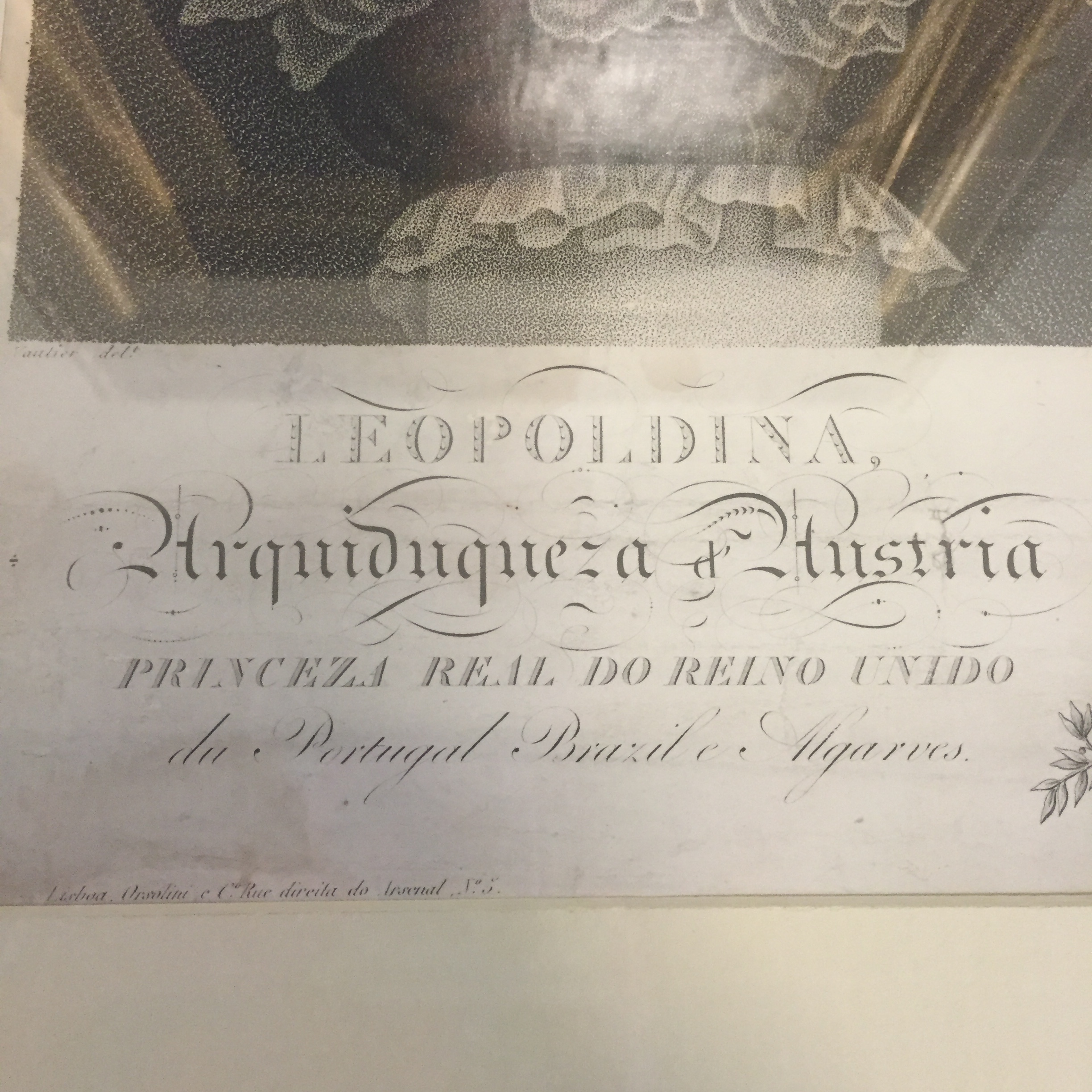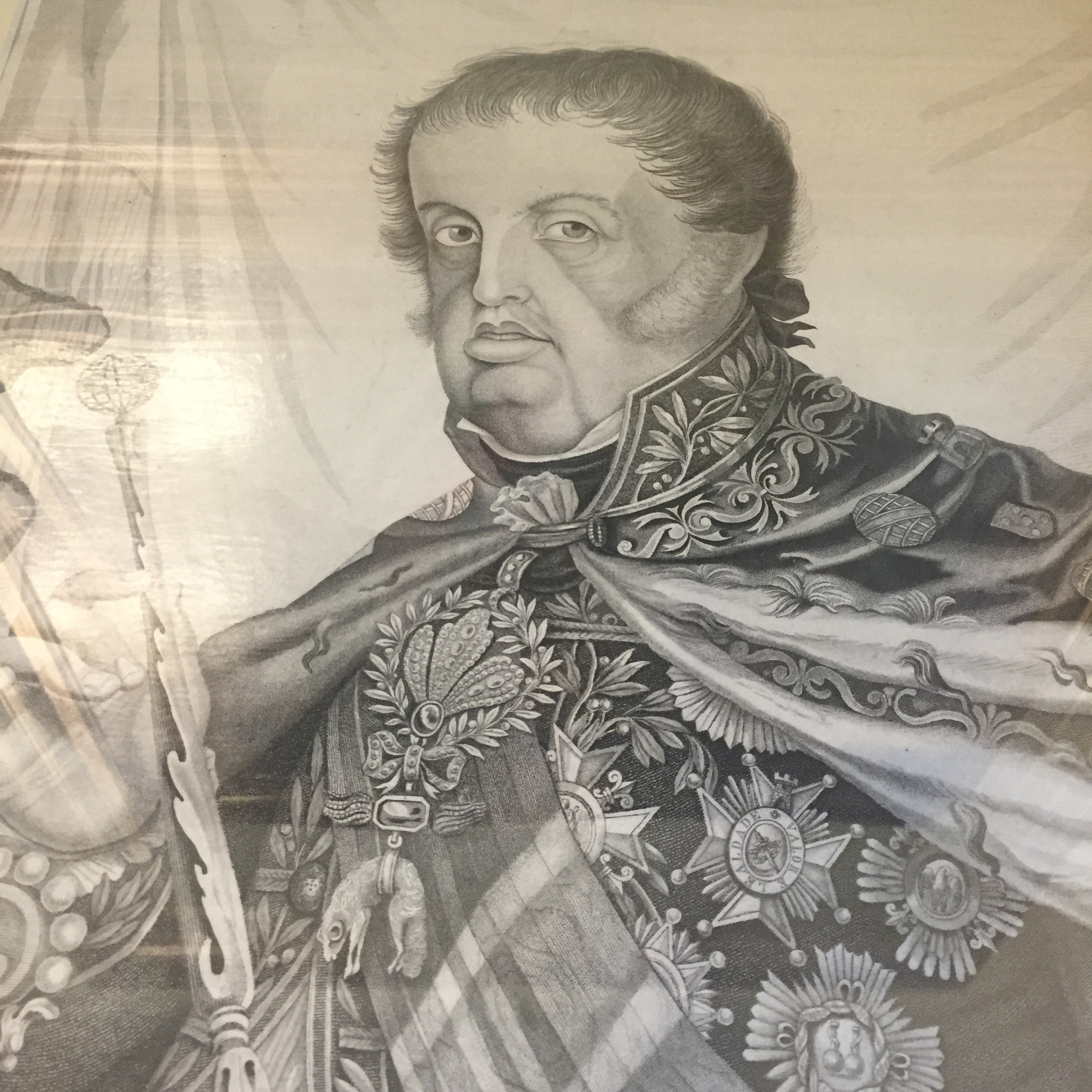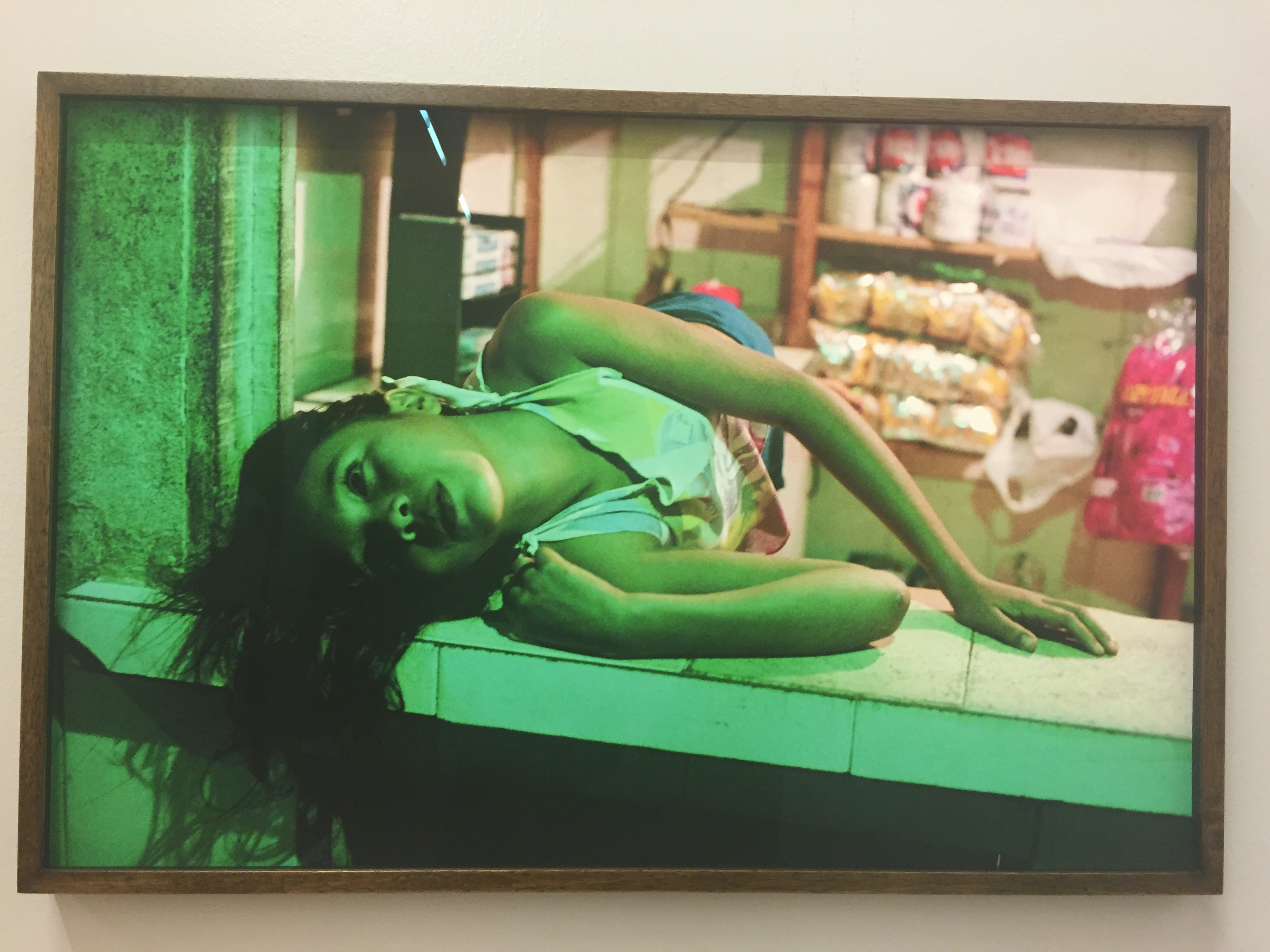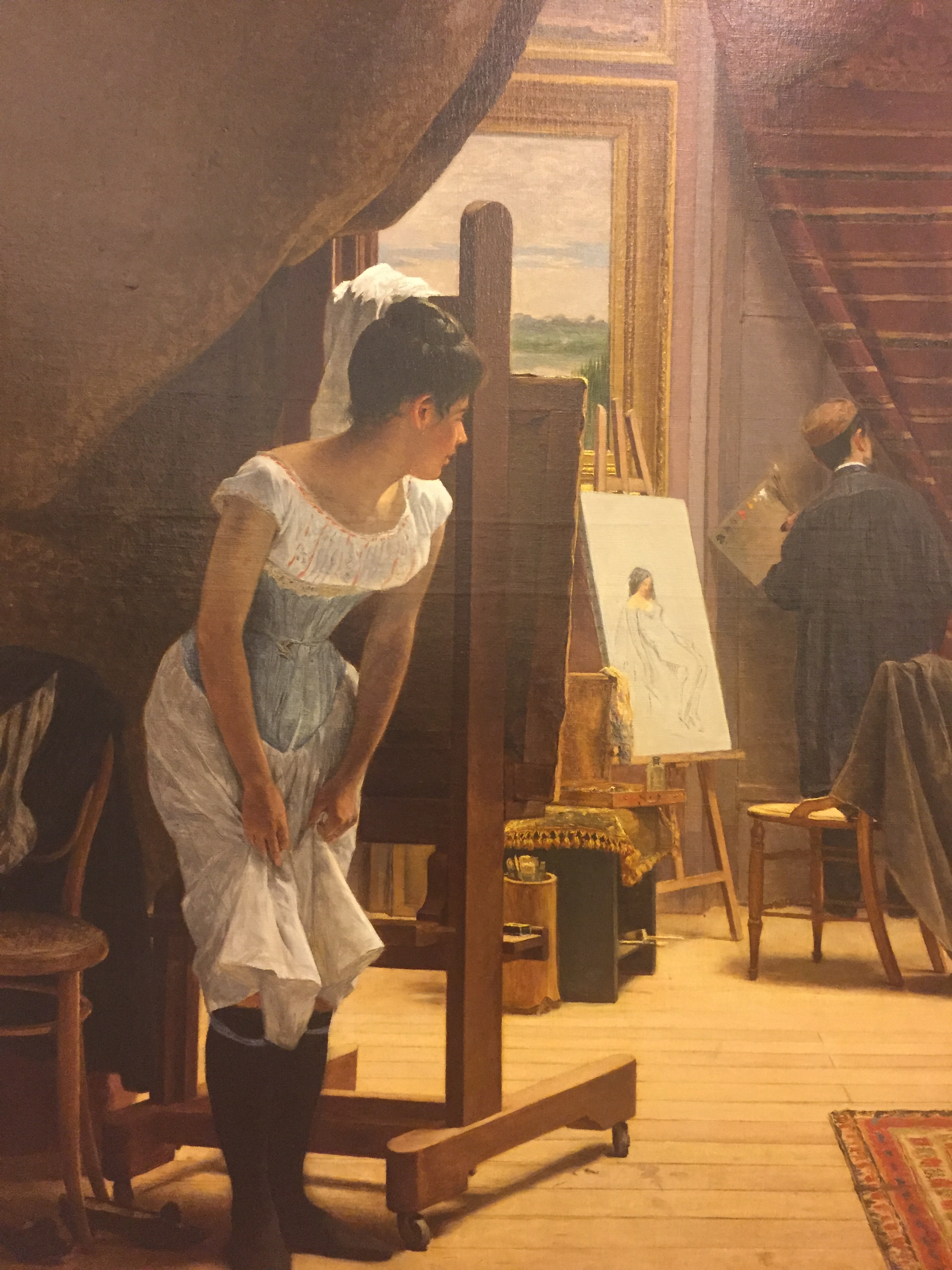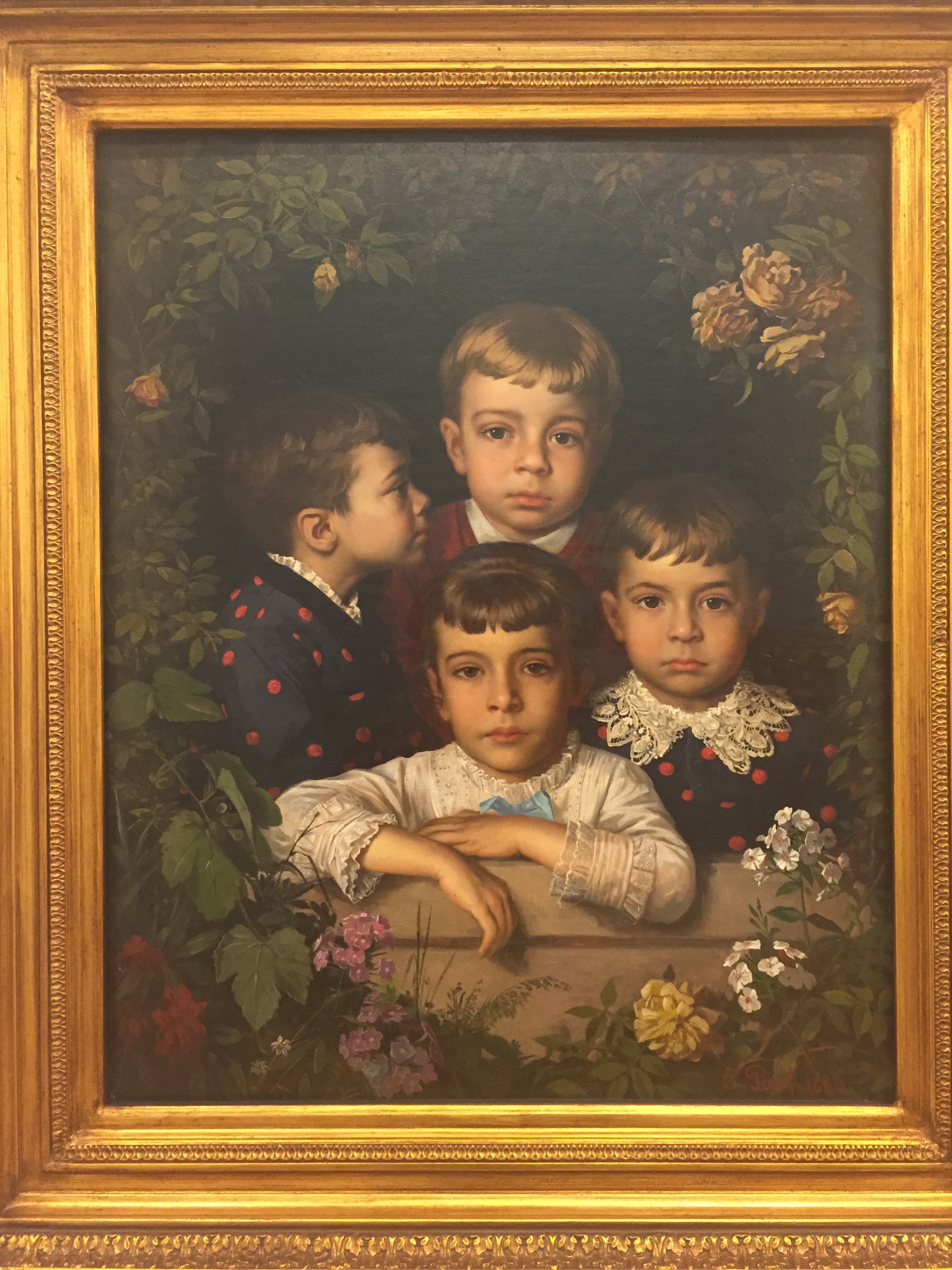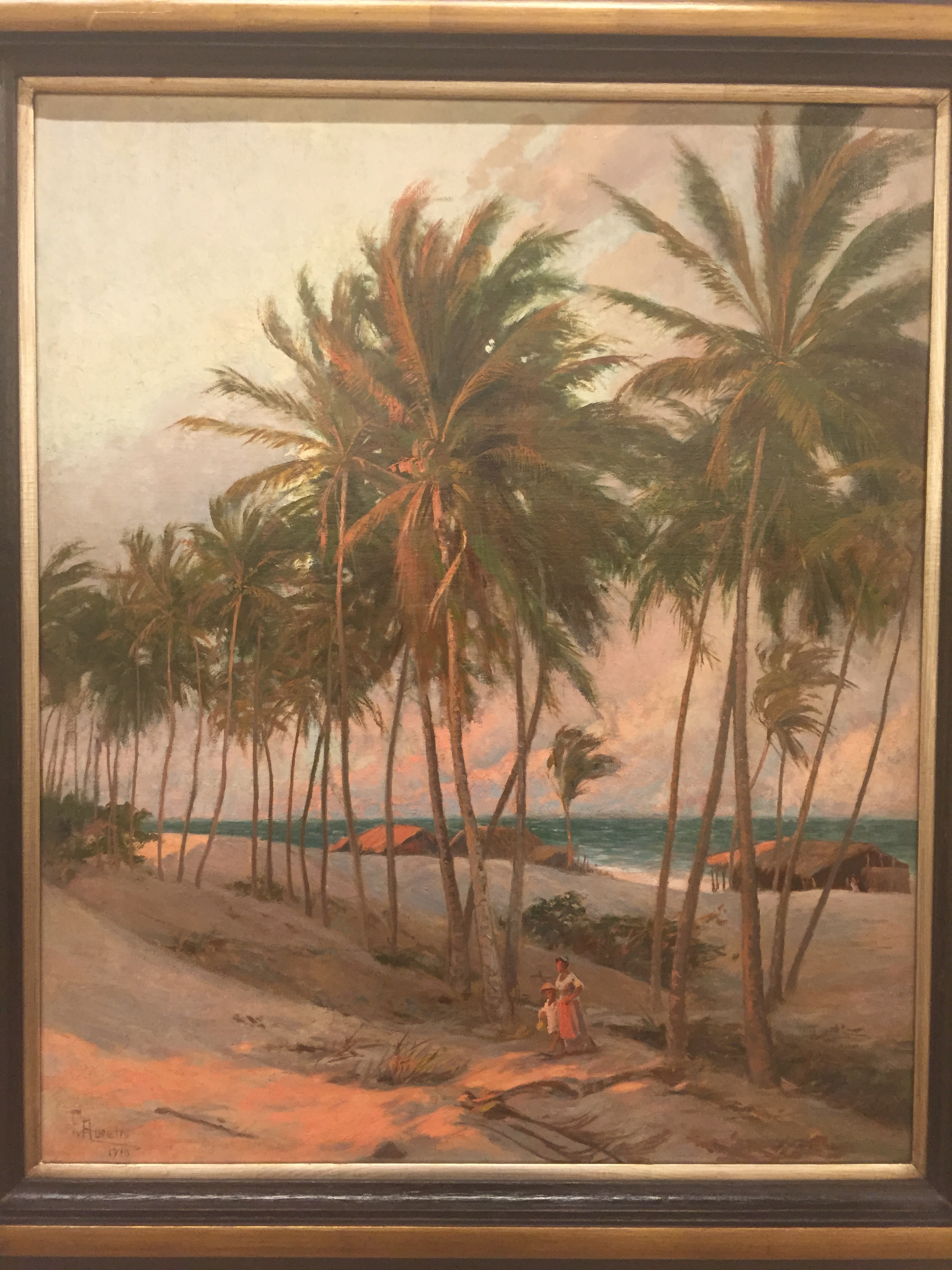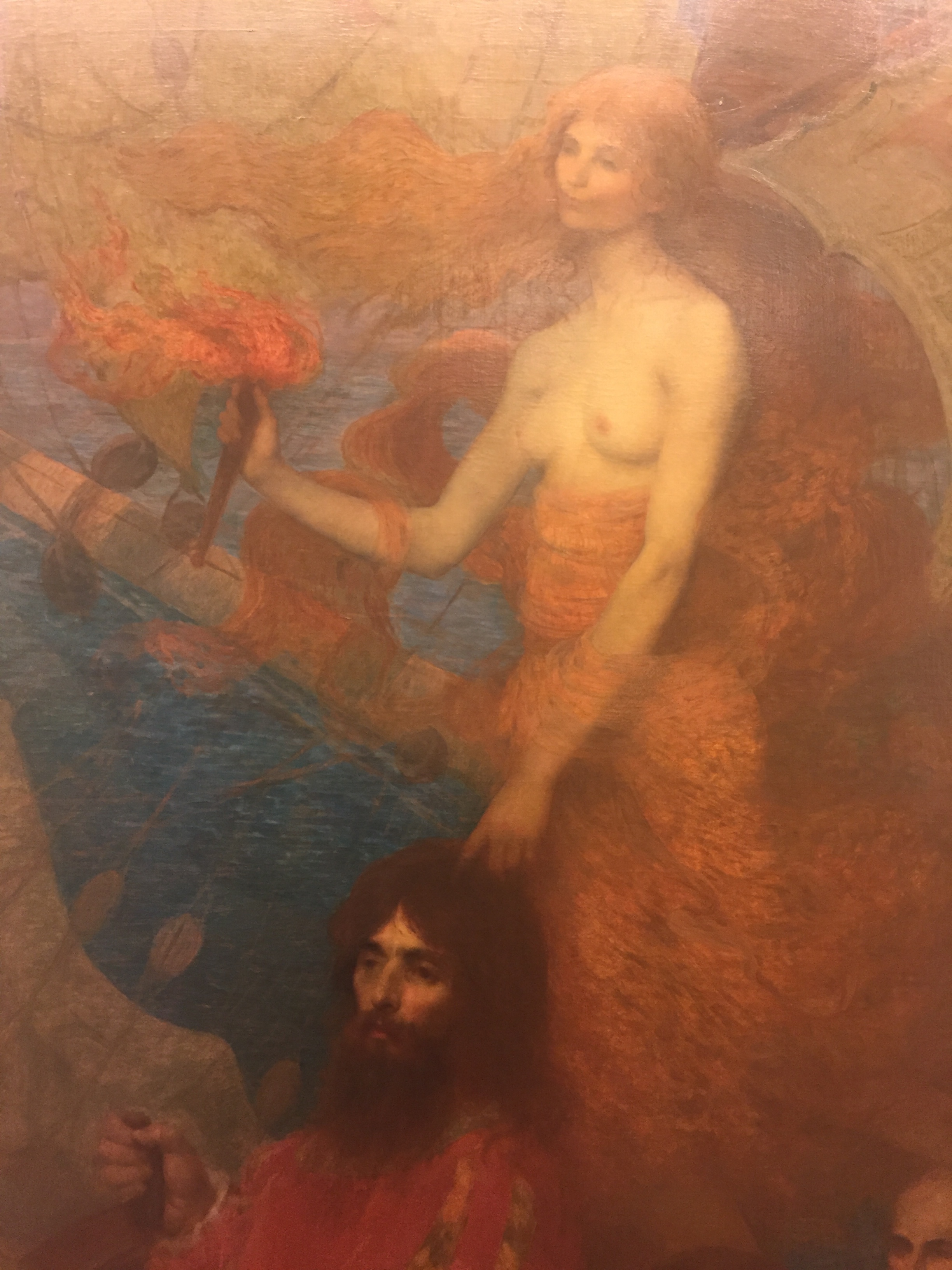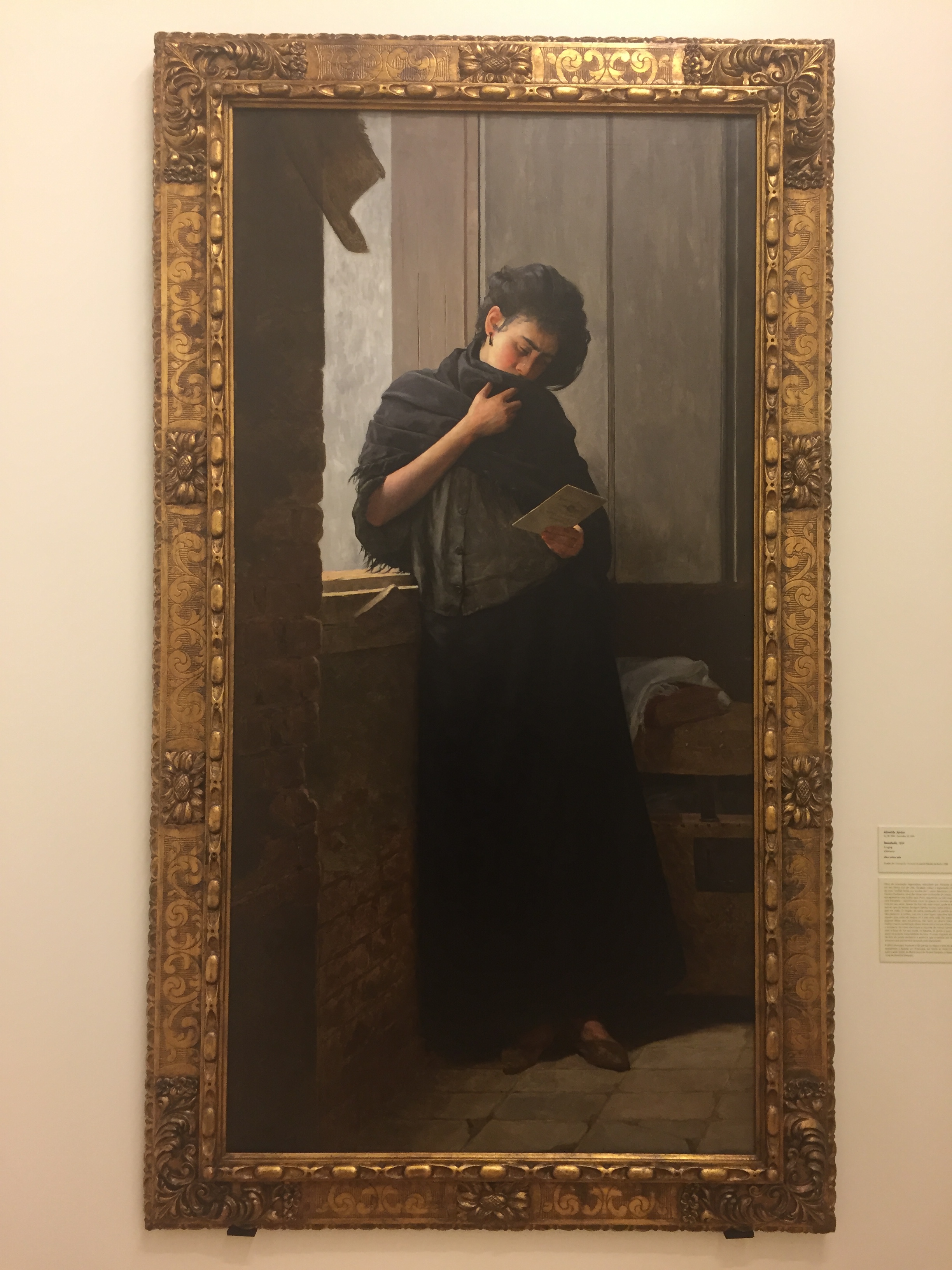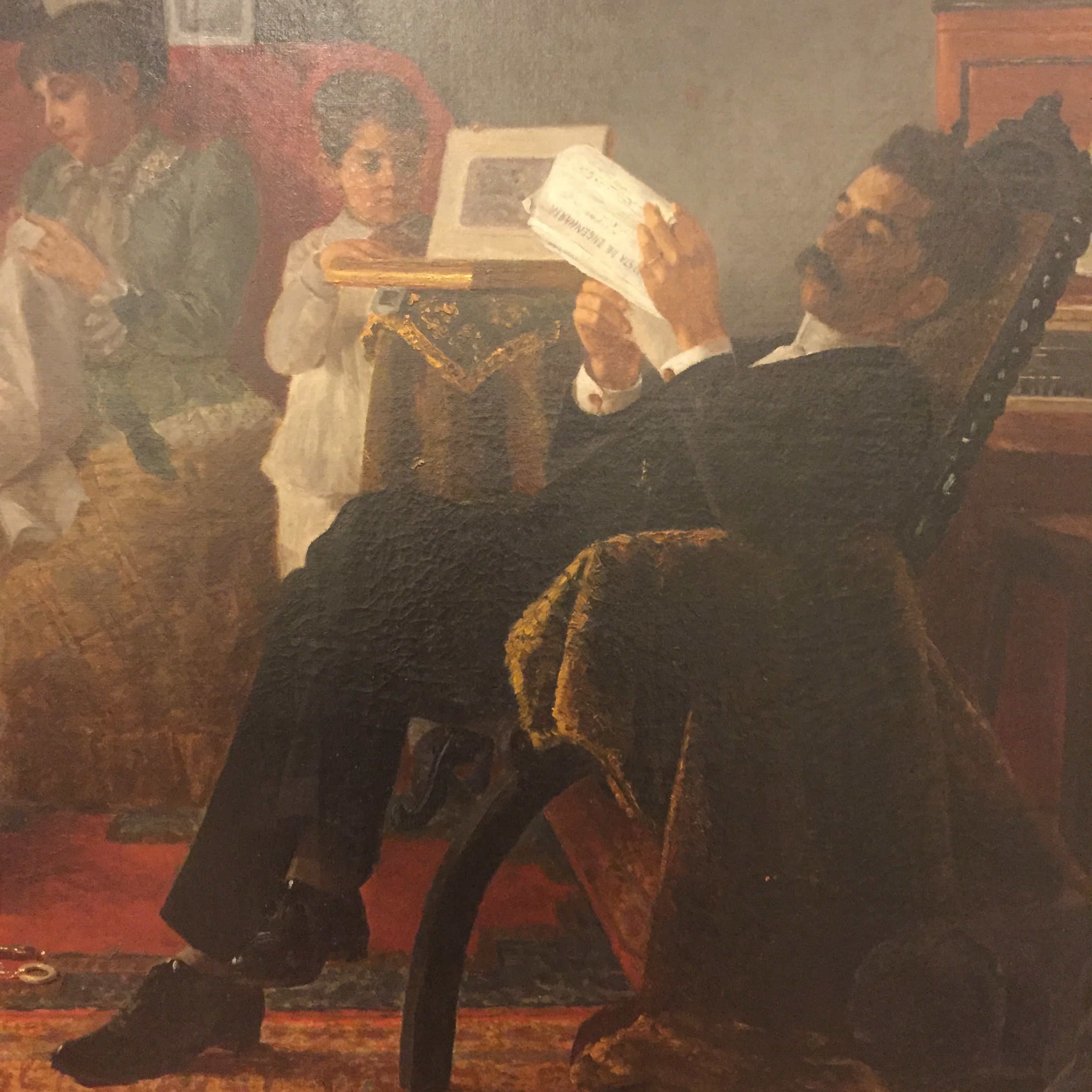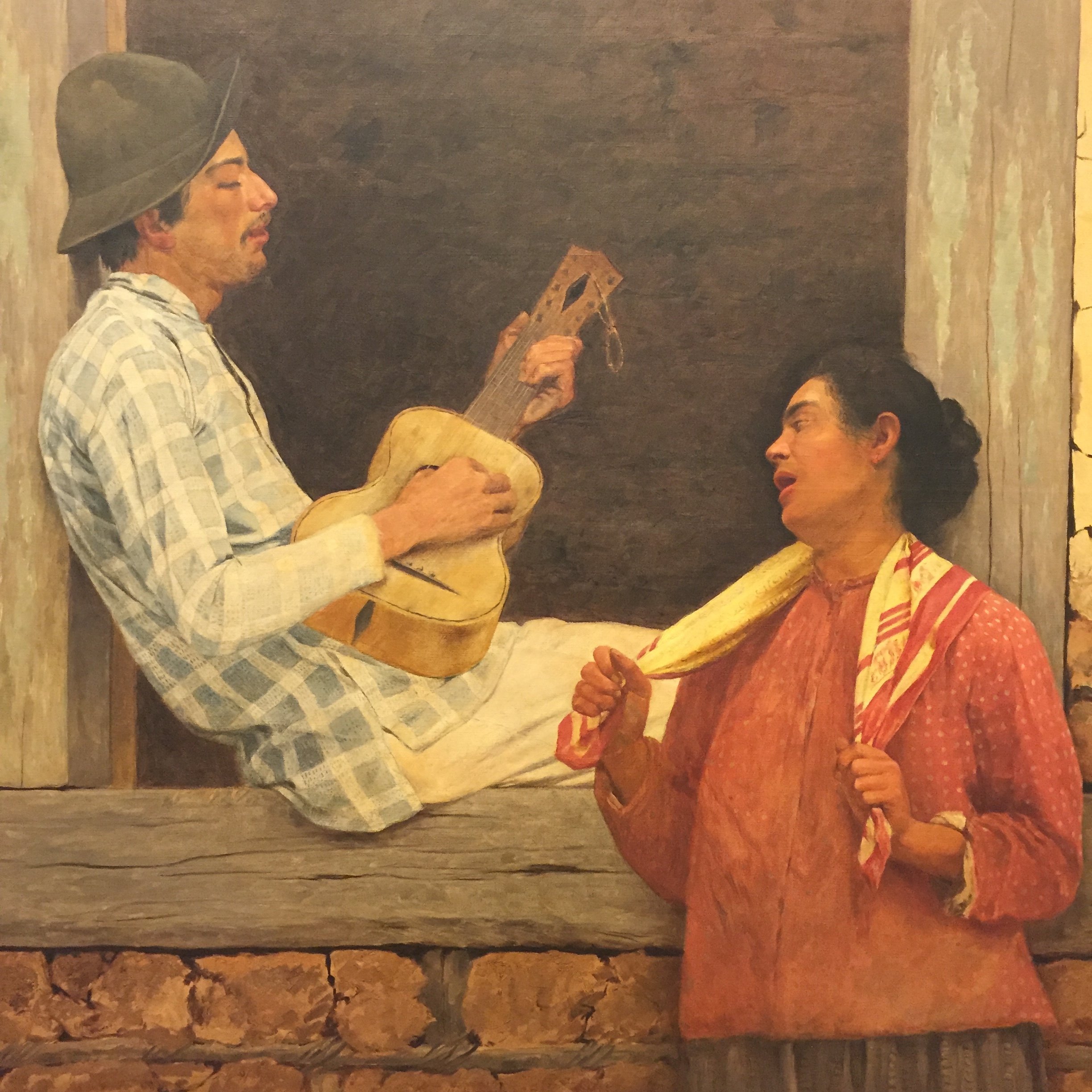 Parting Thoughts
There are no beaches in São Paolo, I'm convinced the city is 95% concrete and maybe for your first trip to Brazil it won't be your top destination choice. I would however, willingly go back if not only for the chance to eat some pillowy gnocchi, redeem myself at Hocca Bar with an appropriate order and spend the afternoon wandering around Pinacoteca to see what else they have procured. The 'Paulistas' are right to take pride in their concrete jungle...I'm sure there are more gems to discover if given the chance.